June 2021
ben + burka Jazzfest Lineup Release
What's New In Real Estate & Life In New Orleans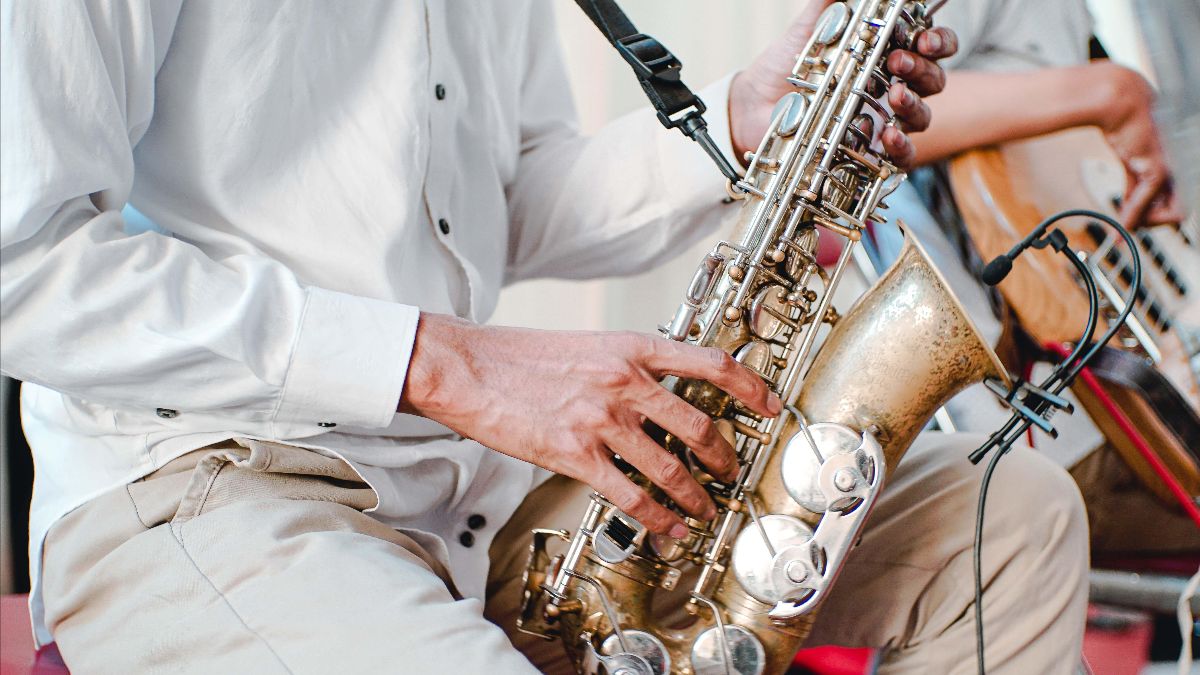 Have you ever felt a slap in the face like summertime in NOLA? When Mother Heat arrives, she doesn't knock gently. But hey, so far we can safely say it still beats covid lockdown. We're out and about making the most of it and focusing our energy on closing deals, grand and small. So...we don't actually have the Jazzfest picks yet, but the lineup is scheduled to be released later today after what feels like a lifetime of anticipation. We're anxiously awaiting the announcement and October couldn't come sooner.

We have a few new listings worth noting — a large brewery and bar recently listed for sale, an excellent opportunity for ground floor retail beneath the Bywater's newest residential development, a retail and office space steps from Crescent Park, and a large reduction in price for a spectacular restaurant + event space in the CBD.
---
Featured Properties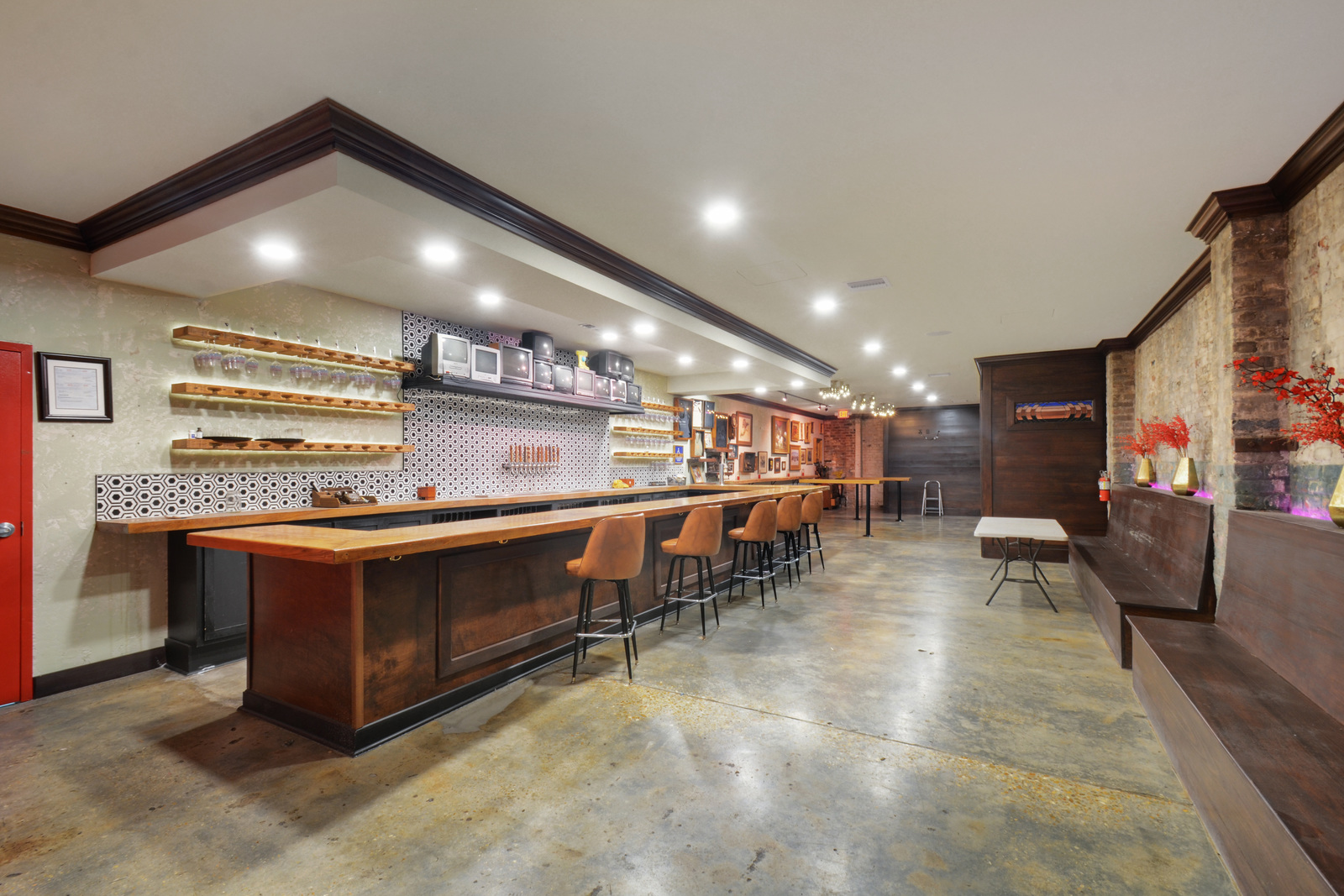 Formerly All Relations Brewing, located at 1401 Baronne Street, sits a fully built out, large production warehouse and a beautiful bar space, along with a large partially covered outdoor courtyard space. The property was fully renovated in 2018, with ~3,000 SF of warehouse brew space and ~2,000 SF of impeccably finished bar/ retail space. 3-phase power and gas service run to the property.

The property is located in Central City, just a short walk from the downtown districts. The high-intensity MU-2 zoning allows for a multitude of uses by-right, including bar, brewery, distillery, restaurant, short-term rentals, among others.

For more details, click here.
---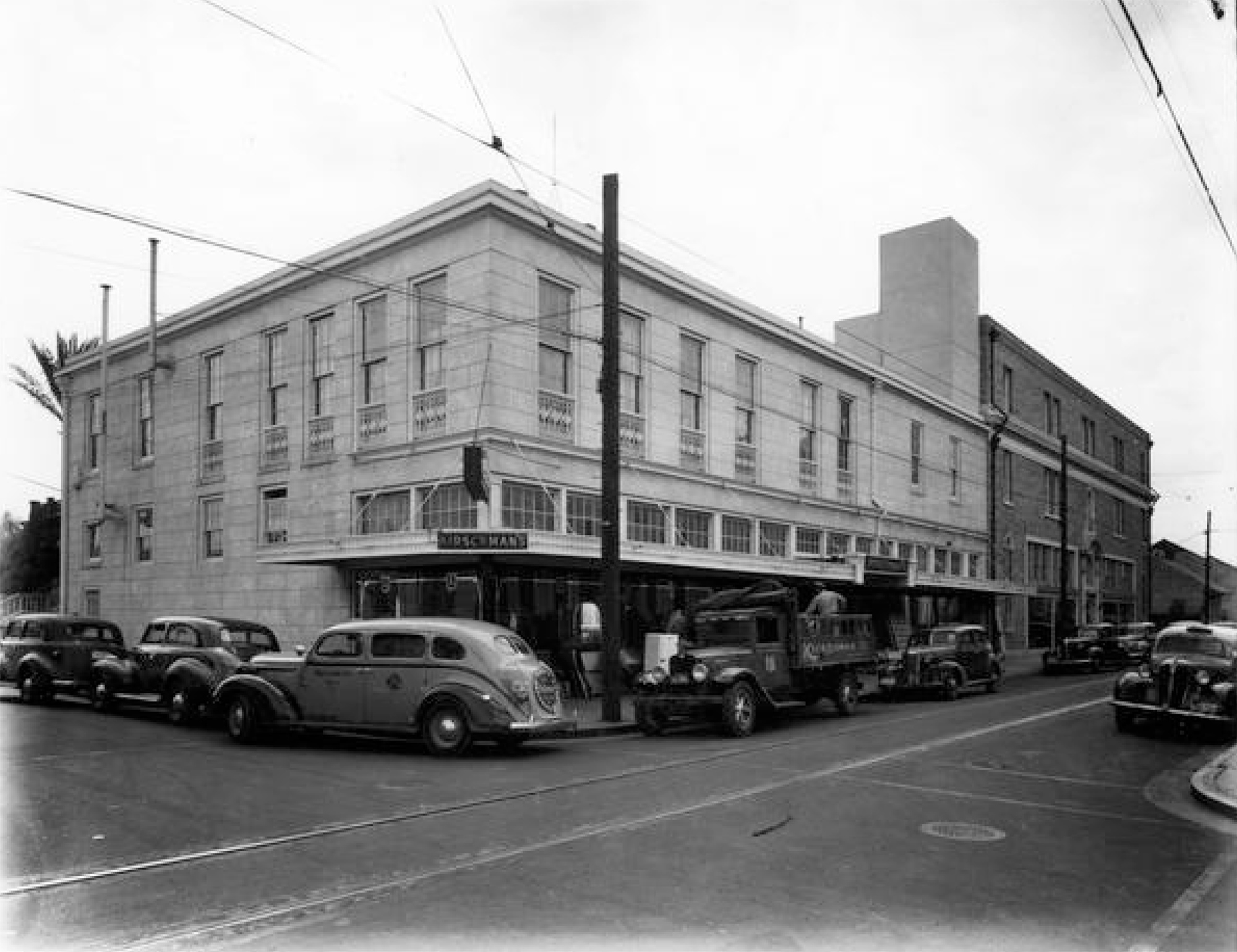 The renovation of the historic Kirschman's Furniture warehouse is slated to provide 58 market rate apartments and an additional 2,842 sf of ground floor commercial space fronting Dauphine and Clouet Streets. Originally built in 1908, a tasteful and historic tax credit renovation of the property will breathe new life into the building and enhance the eclectic mix of the Bywater.

The iconic all glass storefront is located at the corner of Clouet and Dauphine Streets, in close proximity to Pizza Delicious, The Country Club, Satsuma Cafe, Red's Chinese, and a host of other destination restaurants and bars. The space also boasts historic awning, cast iron columns, soaring high ceilings and will be delivered as a white box.

For more details, click here.
---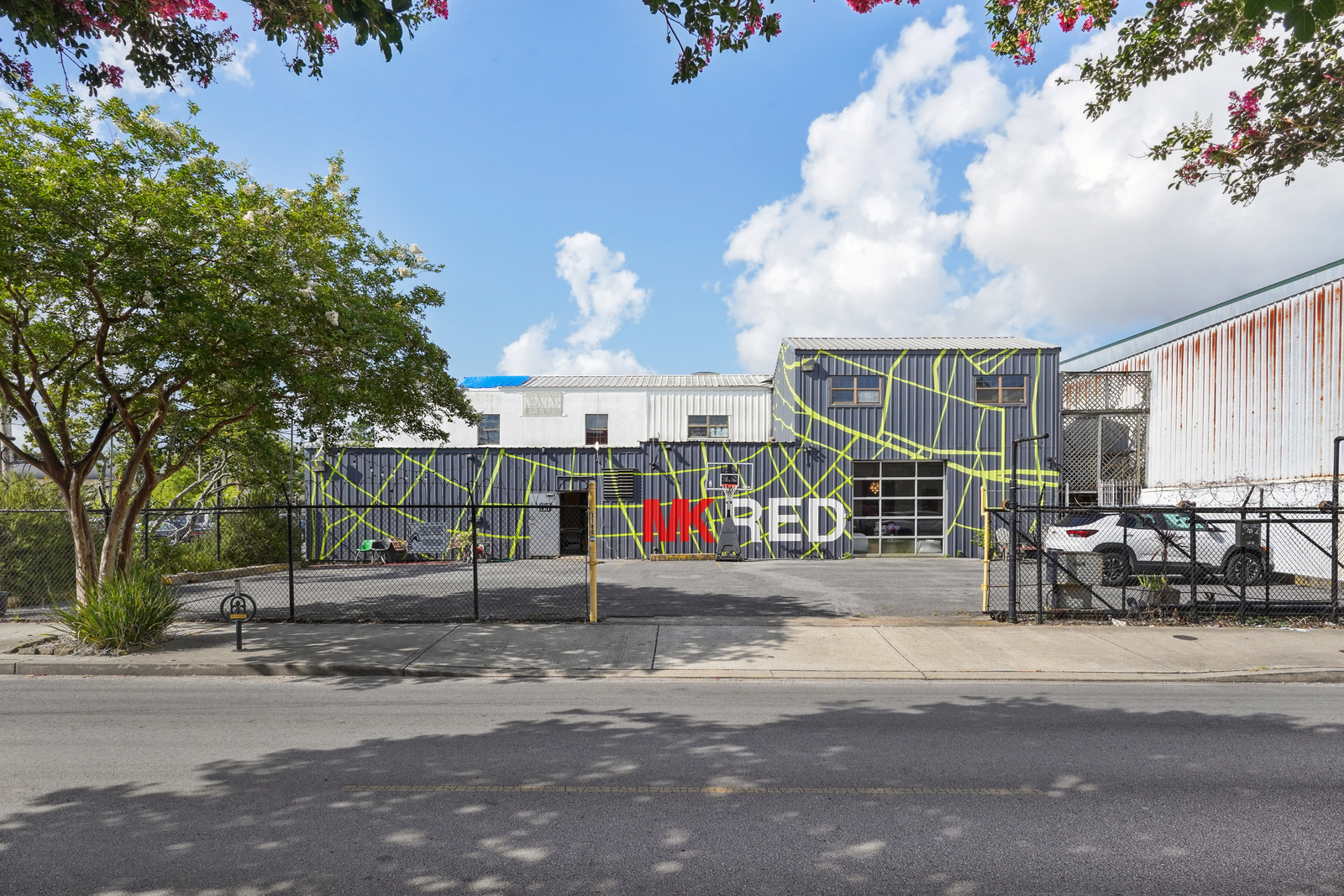 Steps from Crescent Park and the Rusty Rainbow Bridge, these office and retail spaces present an unparalleled opportunity in the heart of the Bywater. If walkability is what you're searching for, look no further. The 1200 SF office is well-finished and ready for immediate occupancy. The 750 SF ground floor retail is currently in shell condition and fronts Louisa Street. The spaces could be leased together or separate.

The property is in close proximity to a number of restaurants and destination retailers, including Markey's Bar, The Country Club, Pizza D, Bywater American Bistro, Two Girls One Shuck, and Elizabeth's to name a few.

For more details, click here.
---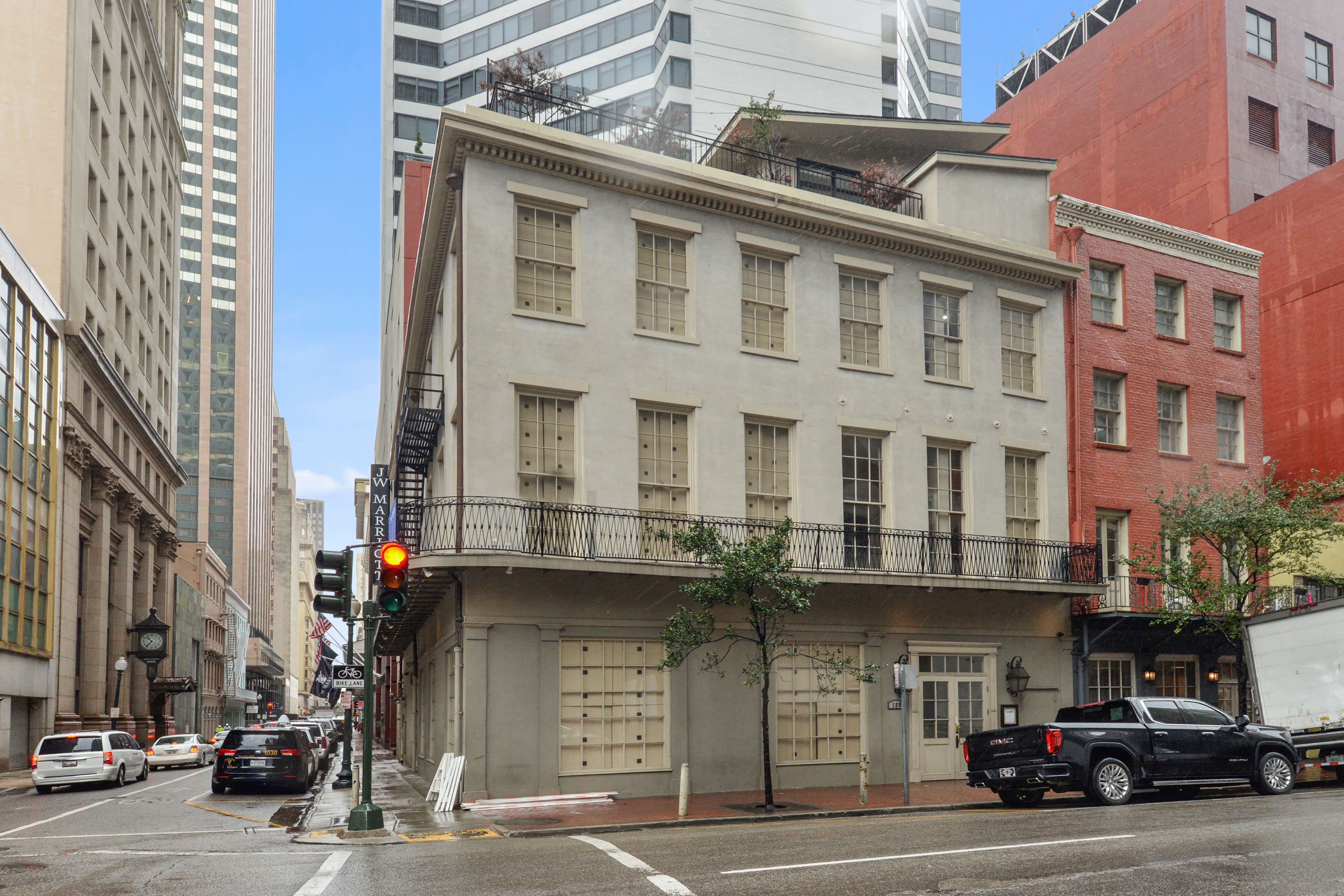 Recently reduced by $350,000 and boasting four floors of impeccably built out restaurant/reception space, 129 Camp Street is located on the corner of Camp and Common Streets in the heart of the CBD. The elevator equipped property features two full commercial kitchens and additional prep space on every floor, a private rooftop deck, beautiful historic wood floors and exposed brick interior, high ceilings, pristine chandeliers, full rustic bar, elegant wine storage, and ample open space ideal for large events and receptions.

See additional information here.
---
---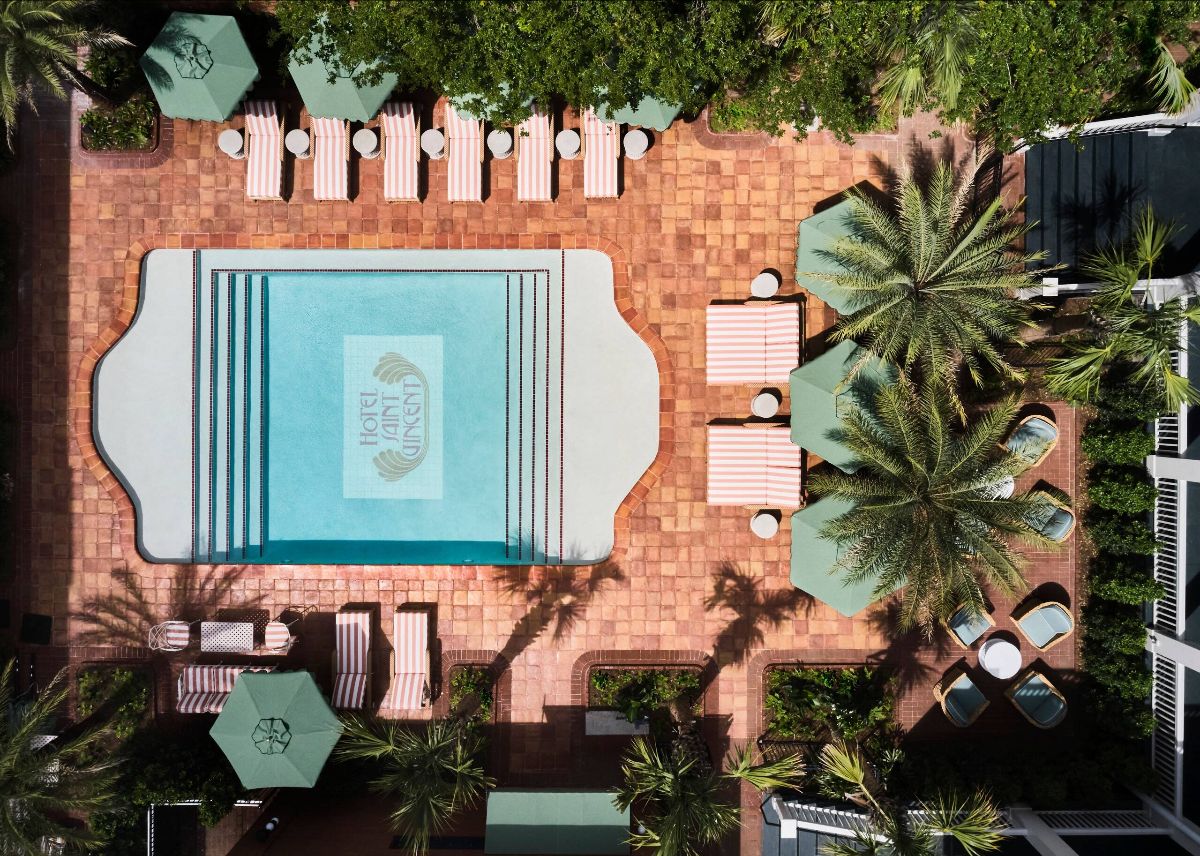 Surely we aren't the first to rave about this LGD gem! Recently opened, the stunning 75-room Hotel Saint Vincent, designed by Lambert McGuire Design, offers nothing less than fabulous. Sitting tall on the corner of Magazine and Race streets, the revived 1860's orphanage-turned-hotel showcases 70s era Italian design elements and unexpected details while preserving the look and feel of the historic space. Slow clap to our good friend and client Zach Kupperman for the relaxing, elevated vibes. Nice to have these doors officially opened. Do yourself a favor and run, don't walk to see this beauty.

Discover more about St. Vincent's A+ food and beverage offerings here.
---
What We're Eating & Drinking
WE'RE EATING

BLUE GIANT: SESAME NOODLES

WE'RE DRINKING

CANE & TABLE: HURRICANE

Sweet baby Sesame, Blue Giant's outstanding summer noodle dish receives 5 stars from us. Light, flavorful, and easy — this recipe hits the spot and doesn't cause too much damage to the summer bod diet we're all trying to fake around here. Enjoy on Magazine Street or prepare in the comfort of your own home.

See recipe here.

Tis the season for hurricanes, and as always, we're thirsty. Cane & Table's delicious Hurricane cocktail tastes better than the rest. Unlike the typical syrup infused Kool-aid concoction, this tasty recipe will bring out the good mood and sunshine in no time.

Taste it for yourself here.
---
Hot Sauce Update
For those of you following along, we unleashed our barreled hot sauce and are pleased to report, we've used our homemade St. Lucian on just about everything but our oatmeal this week. The team is already working on the next batch and seems to only be missing one thing - more mouths to feed. All reservations can be booked directly though Reuben Burka.

Customer Reviews

Aaron (76/100): Very solid flavor profile. Viscosity was all over the place. Solid for eggs, unsuitable for anything after 11am.

Lindsay (90/100): It's like the Crysty of Crystal. Not quite the older sister, but a fine second runner up.

Jake (72/100): True to my Maryland roots, I prefer Old Bay, but if I had to spice up my crab cakes, I might reach for a bottle of this stuff for an extra oh la la...

Wade (88/100): Not really a foodie, and typically only use hot sauce on my red beans, although I'd bet a nice link of sausage might go a long way with this throat coughing flavor.

Dryades Neighbor (100/100): Just how I like my partners, hot and full bodied.
---
Wishing everyone a Happy 4th of July!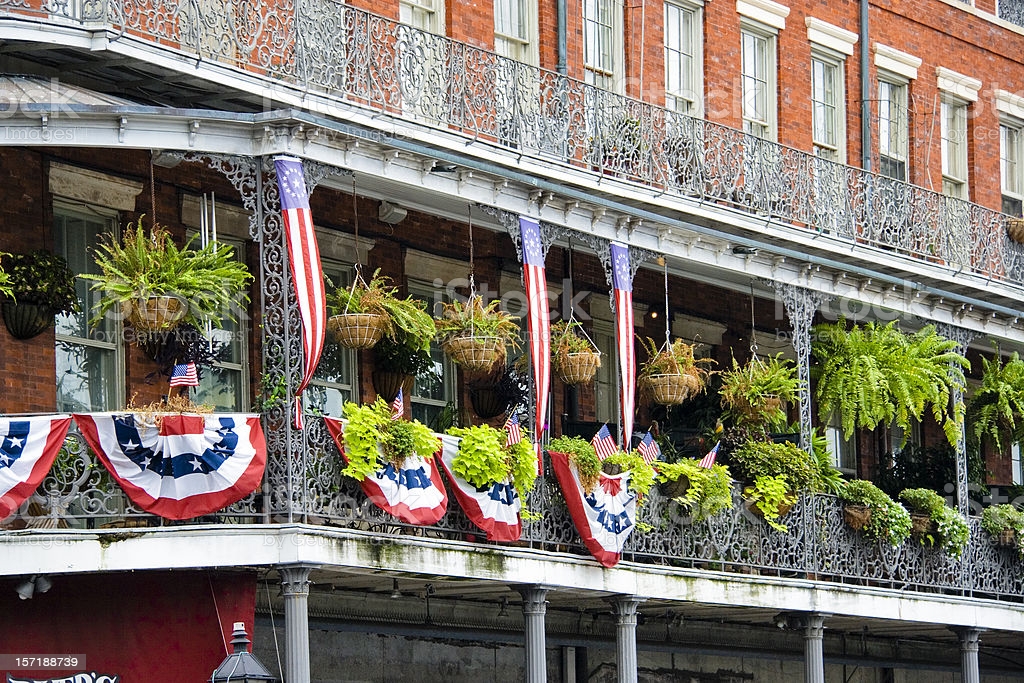 If our newsletter becomes old, generic or lame, it would be an utter shame. Speak up, help us out, that's what we're all about.



Editor-in-lady chief: Lindsay McAshan