May 2021
ben + burka Unmasked
What's New In Real Estate & Life In New Orleans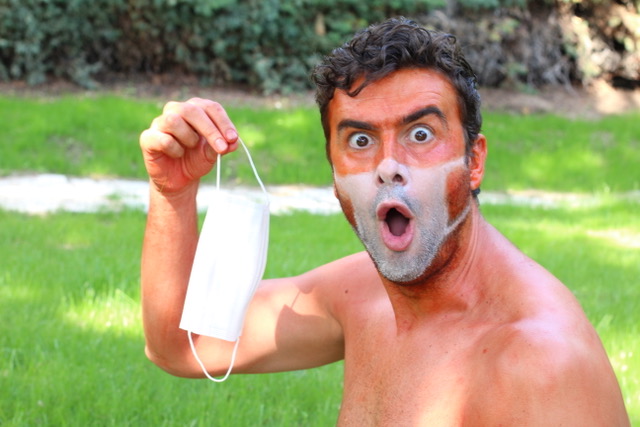 Dare we say, we're actually looking forward to summer in NOLA?

We are so pumped for life to return back to normal, we can't think of anything better than sweating to death all summer long making up for lost time with friends and family. Stand in a packed snowball line with kids and a dog in 100 degree heat? Absolutely. Back to being social with zero excuse to say no? Bring it on, we'll even show up early. Return to in-person grocery shopping? You betcha, we're happy to make multiple stops to find the gluten free, vegan, non-gmo, dairy free oat milk and more!

Restaurant reservations are hard to come by, retail shops are hitting their numbers again, weddings are back, hotels booking up, and flights are shoulder to shoulder full. Tourism numbers increase each week and this city's soul is returning stronger than ever. Icing on the cake will be the fresh smell of a crowded beer-spilled Bourbon Street. In due time friends.

We picked up a few new interesting listings since our last newsletter: a fine dining restaurant for sale, vacant land on Airline Highway, and a large warehouse in St. Roch.
---
Featured Properties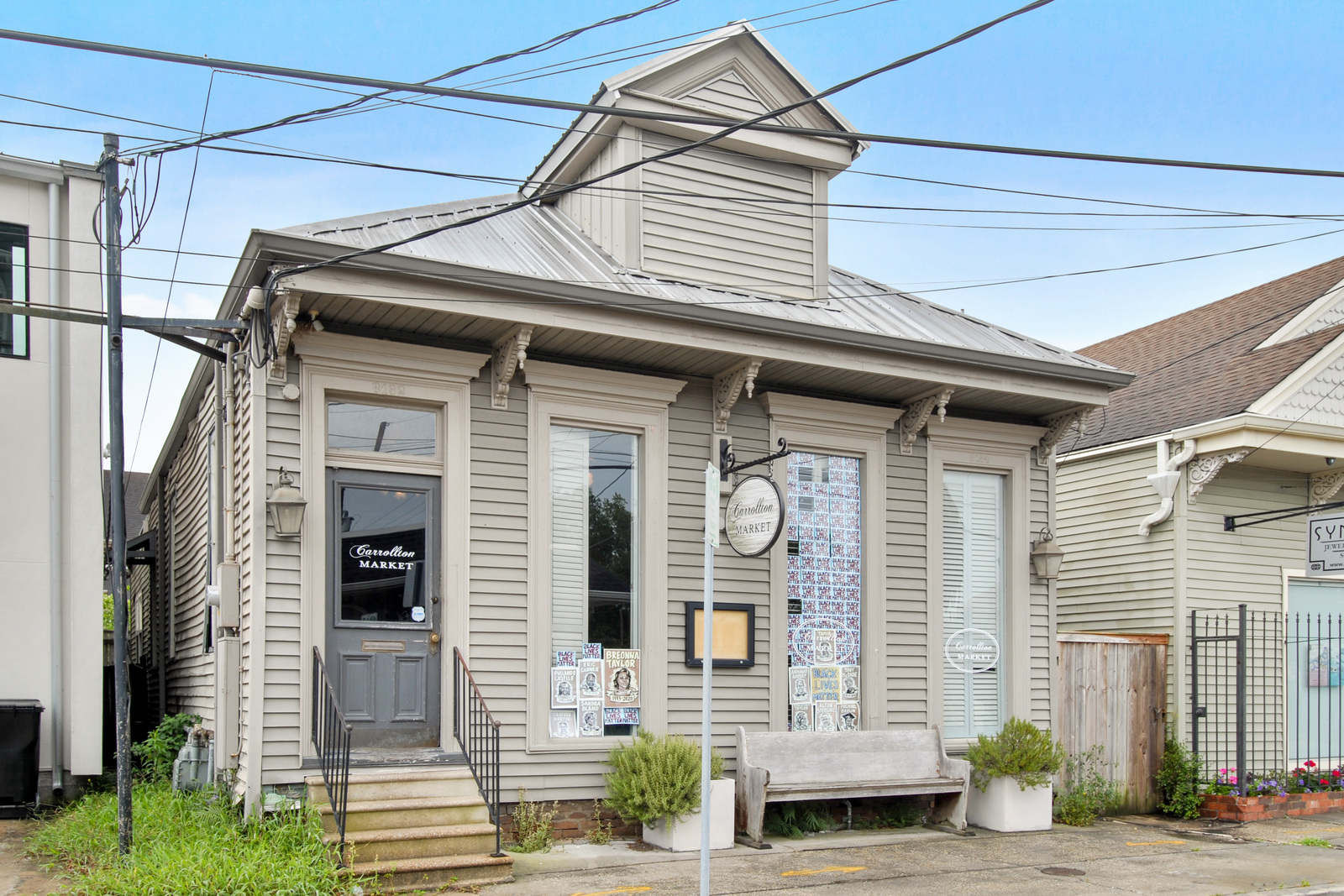 Formerly operated as Carrollton Market, 8132 Hampson Street is a fully equipped restaurant space, available for sale or lease. All FF&E is included, including full kitchen equipment, full liquor inventory, tables, chairs, tableware, cookware, etc. The opportunity presents itself as a truly turnkey restaurant. The space features a full bar, intimate dining area, an open kitchen, walk-in freezer, plenty of storage, and two restrooms.

The property has generous C-1 zoning which allows for a multitude of other uses. The restaurant is in close proximity to a host of national and local retailers and restaurants, as well as being a short distance from Tulane and Loyola Universities, Oak Street, Carrollton Ave, and St. Charles Ave.

For more details, click here.
---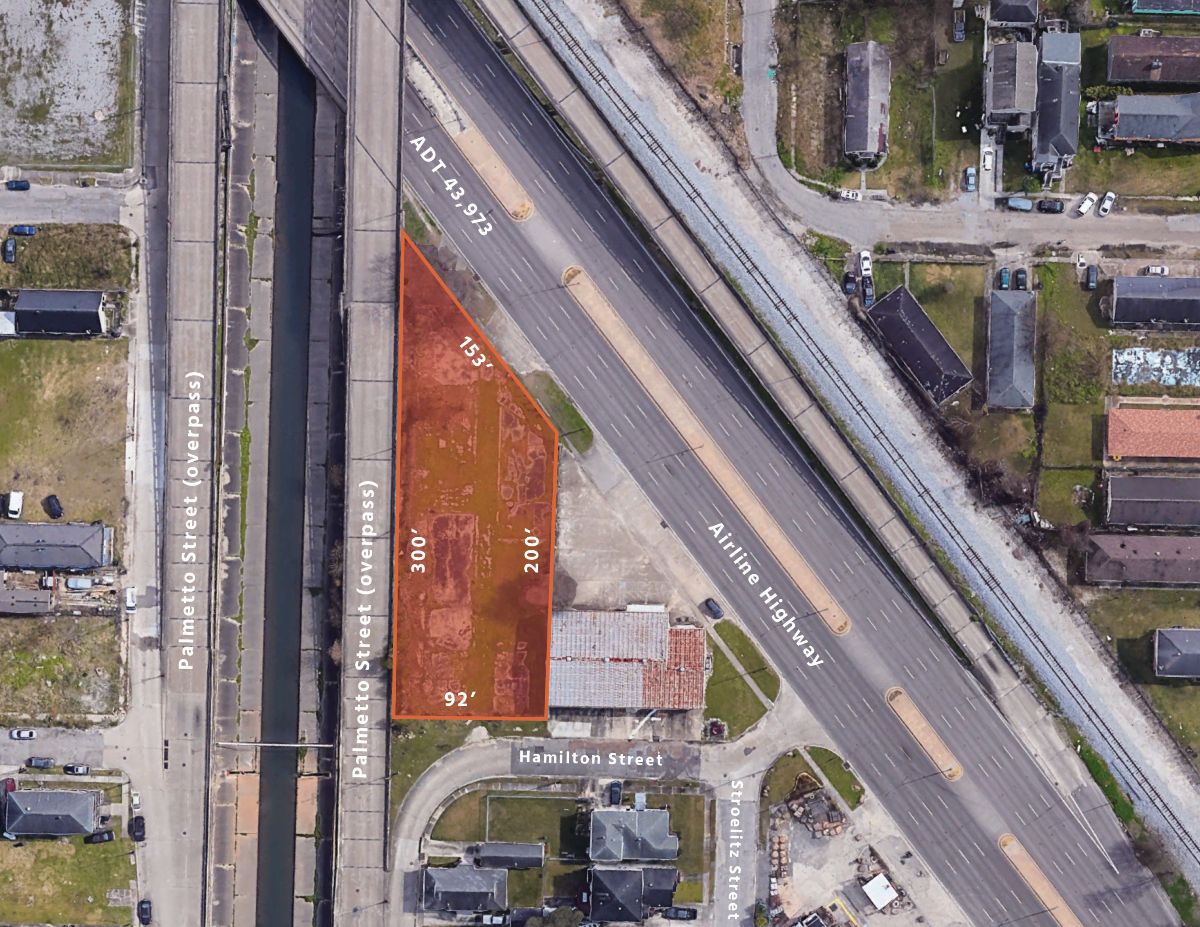 With over 150 feet of frontage, 9001 Airline Hwy offers an attractively priced vacant land development site centrally located with high intensity C-1 zoning. With over 43,000 cars per day, this property is ideal for light industrial/distribution or retail strip center. The site has great accessibility to both Airline Highway and Palmetto Street.

For more details, click here.
---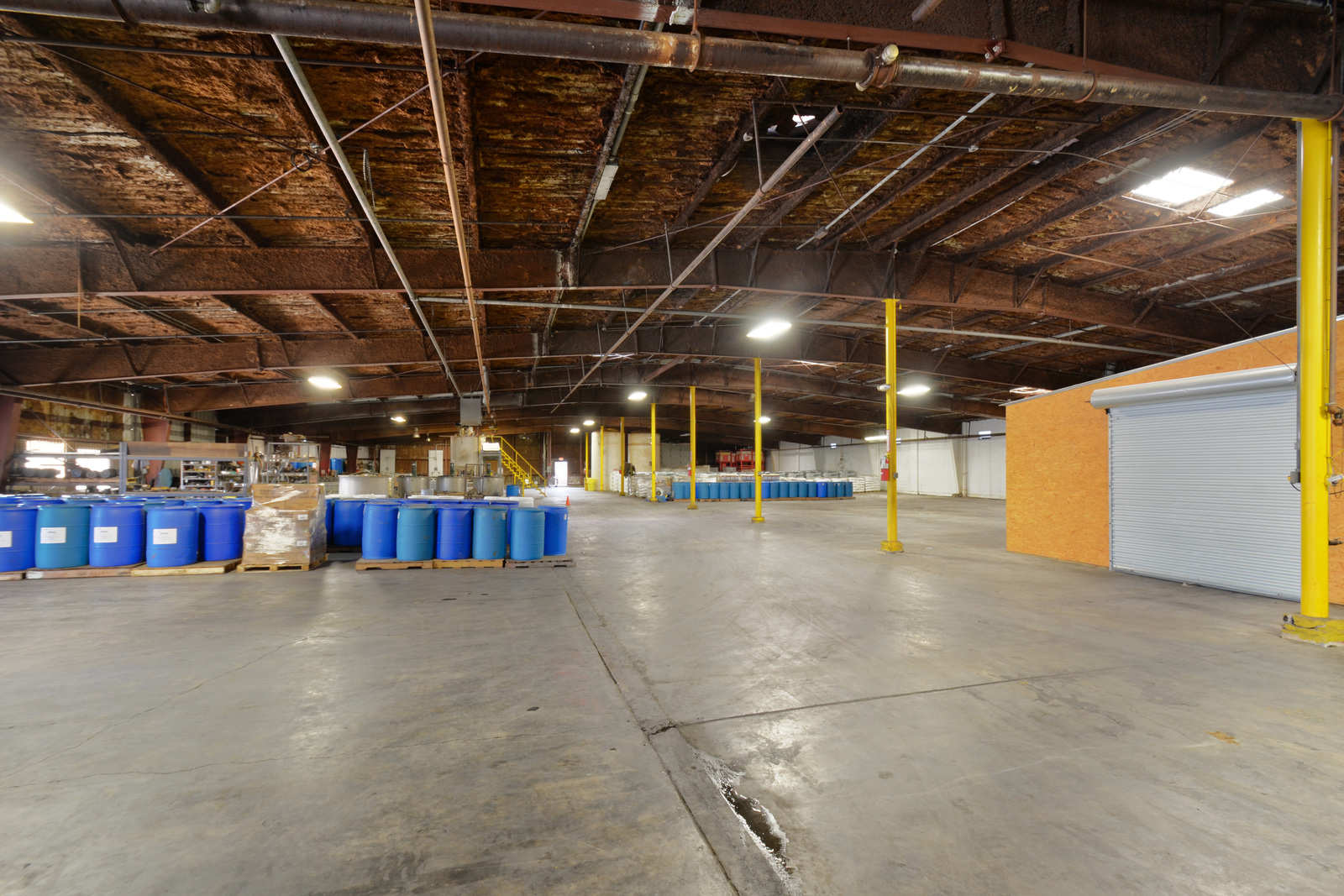 Currently operated as a concrete admixtures storage and warehousing facility, 2800 N. Johnson offers nearly 40,000 SF of dock high industrial and office space. Current eave height varies between 12' and 16'. CMU and engineered metal siding construction form the exterior walls, with steel framing and columns forming the roof structure. The property is built out with 5,000 SF+ of well finished office space including private and public restrooms, showers, break room, conference room, and lobby area. Also included is an additional ~3,000 SF of unfinished office space on the 2nd floor. Three dock high loading docks and a loading ramp service the building. The property has rail access and the ability to ship and take deliveries from rail cars.

Ownership is considering a sale or a lease of the building. A lease would consist of ~20,000 SF of warehouse space, with additional office space to be negotiated. Onsite staff may be willing to assist with management of operations. Office space will be negotiated as a part of the lease. As sale would include the building only.

See additional information here.
| | |
| --- | --- |
| | |
---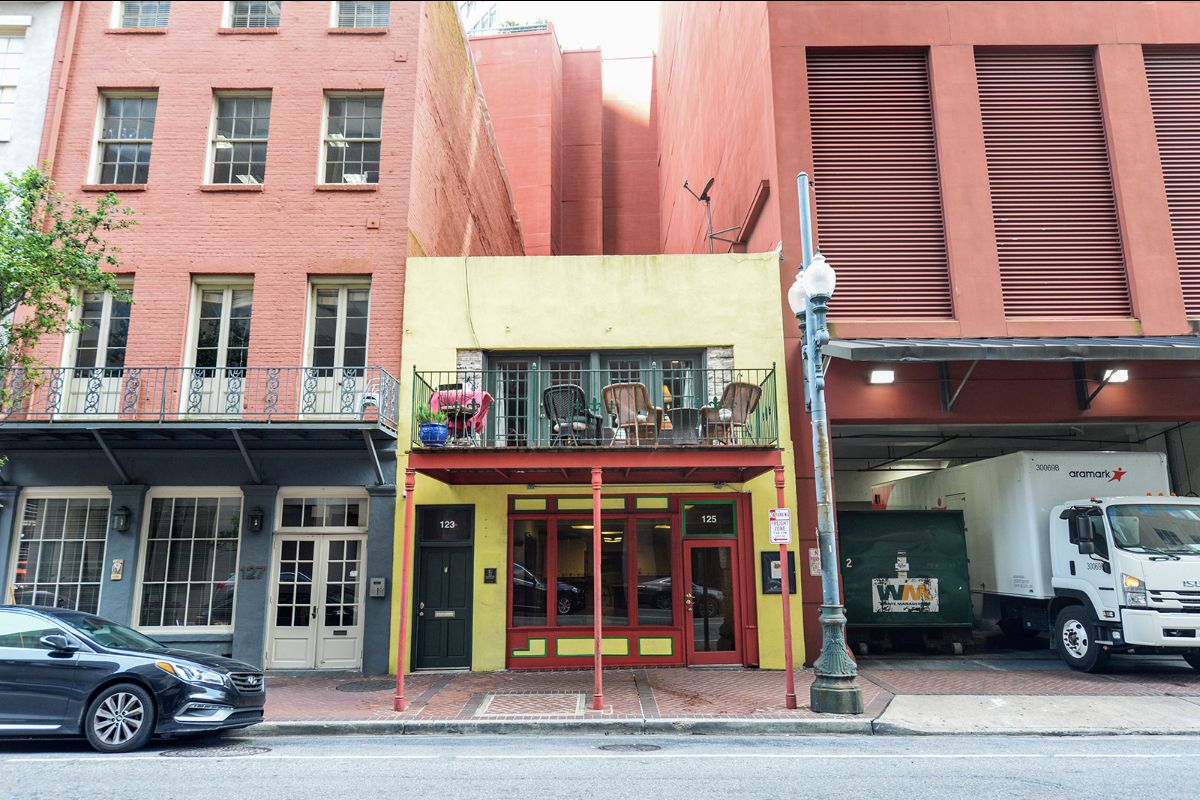 Formerly Red Gravy Restaurant,125 Camp Street will soon be home to Clean Course Meals. We represented both sides on this transaction, bringing an energetic, female owned business to the CBD. Clean Course prides itself on their healthy, vegetarian lunch options as well as weekly meal prep deliveries and catering services. Learn more about their business at their website here.
---
Announcements
ben + burka Residential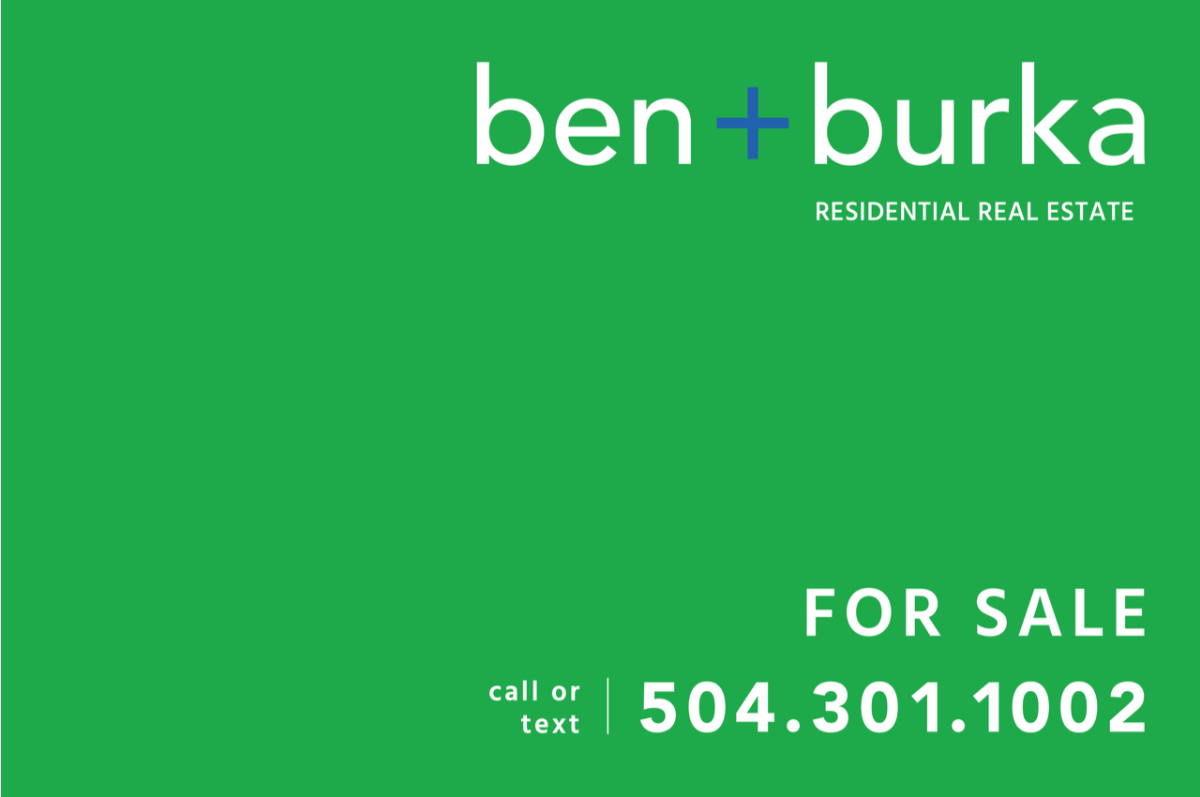 After so many of our commercial clients were inquiring about residential referrals, we decided to bring a residential agent on board to work some deals in this record breaking New Orleans market. Lindsay is off to a busy start and is ready to offer advice around buying, selling or leasing. As not to confuse our commercial business, keep an eye out for the green and blue!
---
---
New Client Openings
"Another Bar" - Freret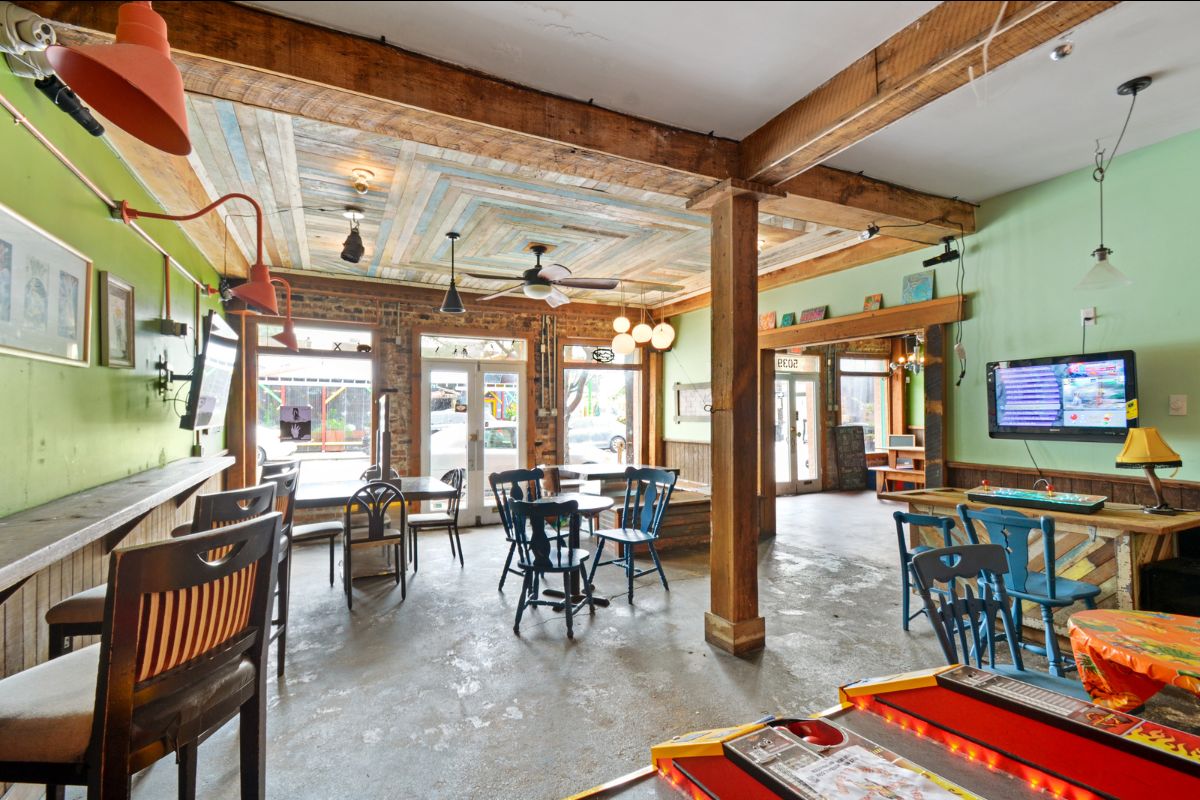 Formerly known as "The Other Bar," and Freret's greatest neighborhood dive bar, Another Bar was opened by one of our clients that recently purchased the large retail property at 5035 Freret Street. The property was purchased as an investment, but the patrons of the bar and the bar manager convinced the new owner to re-open the bar. The bar features skee-ball, pacman, karaoke night, comedy night, and other weekly programming.
---
What We're Eating & Drinking
WE'RE EATING

ST. LUCIAN BARREL AGED HOT SAUCE

WE'RE DRINKING

PAPER PLANE - FISH HAWK

It's grilling season and we're turnin' up the heat. This is a big deal. Nina Compton, Chef of Compere Lapin and Bywater American Bistro, has shared her hot sauce recipe with all of us. T-minus 27 days, our office barrel will be ready for tasting and we refuse to hide our excitement. As with all things in life, don't be afraid to get spicy with it, Podner!

See the recipe here.

Summertime and the livin's easy in a cocktail glass. Tyler Correa of Fish Hawk, shared the perfect concoction and alternative to an Aperol Spritz. Refreshing, delicious, and goes down smoother than a tequila shot in Mexico.

Treat yourself and your guests to the recipe here.
---
Office Update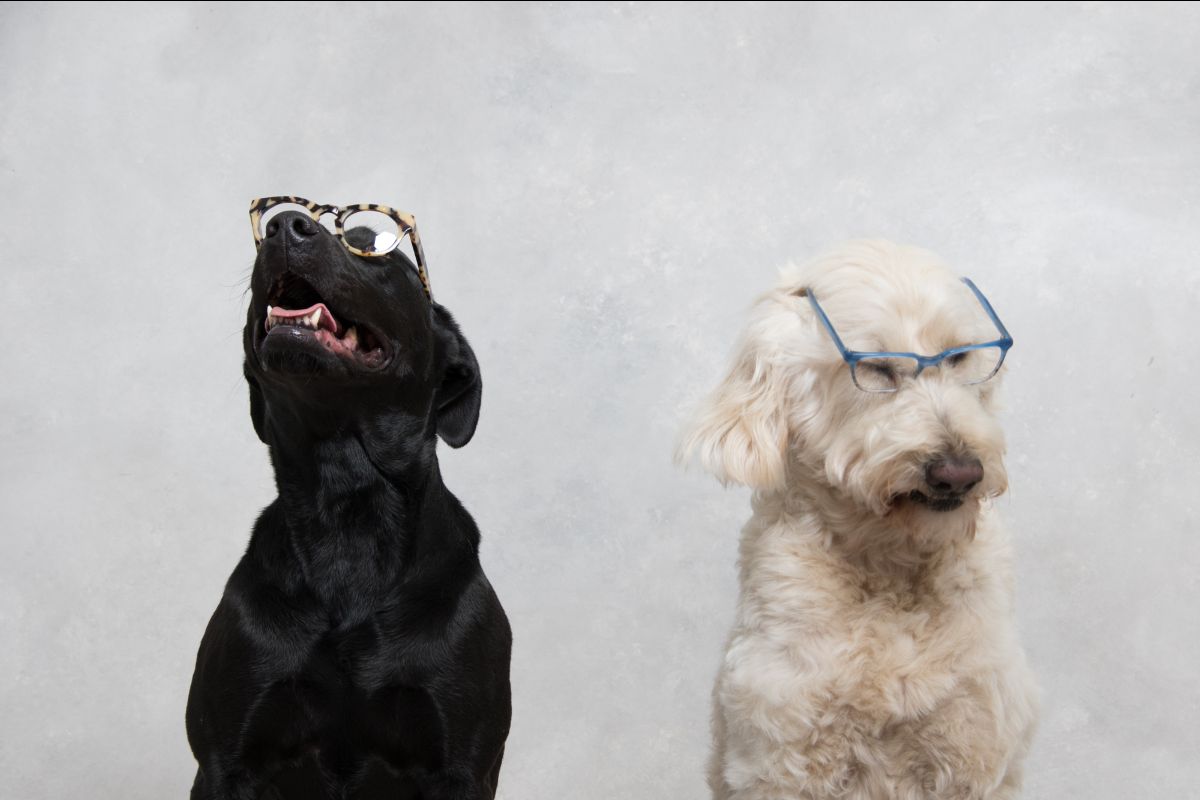 Our small but mighty team of analysts are working overtime, digging up the best deals in the city. Our most committed members (pictured above) see a bright future and will push on with heads down to get NOLA commercial real estate back in full force.
---
Do your part to support local businesses.


If our newsletter becomes old, generic or lame, it would be an utter shame. Speak up, help us out, that's what we're all about.



Editor-in-lady chief: Lindsay McAshan