July 2021
Got $28 Million for a 13 Minute Flight That May Blow Up?
What's New In Real Estate & Life In New Orleans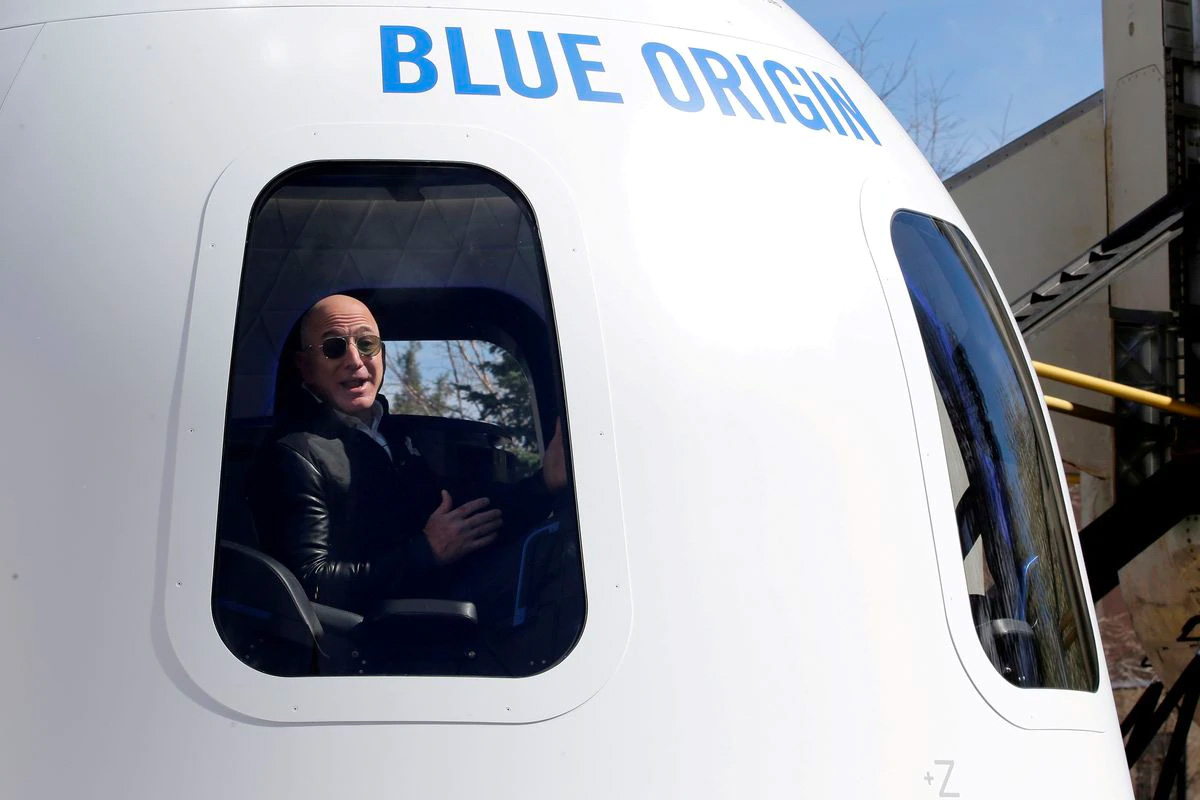 If you have a small fortune to give away, what better way to throw it down the toilet than a 13-minute flight? Nonetheless, ben + burka is currently seeking $28 million in crowdfunding to secure a seat to get up there and scope out land to list for sale on the moon. Look at the bright side— hurricanes can't get you in Jeff Bezos' spaceship. Keeping our fingers crossed they don't get us here in New Orleans this year either; we will continue to hold our breath until October...errr December?

Speaking of land listings, we have several for sale here on earth that are slightly more shovel-ready. These include an excellent development opportunity on bustling Freret Street, a Prime Marigny commercial corner, and a vacant commercial lot in the Bywater.
---
Featured Properties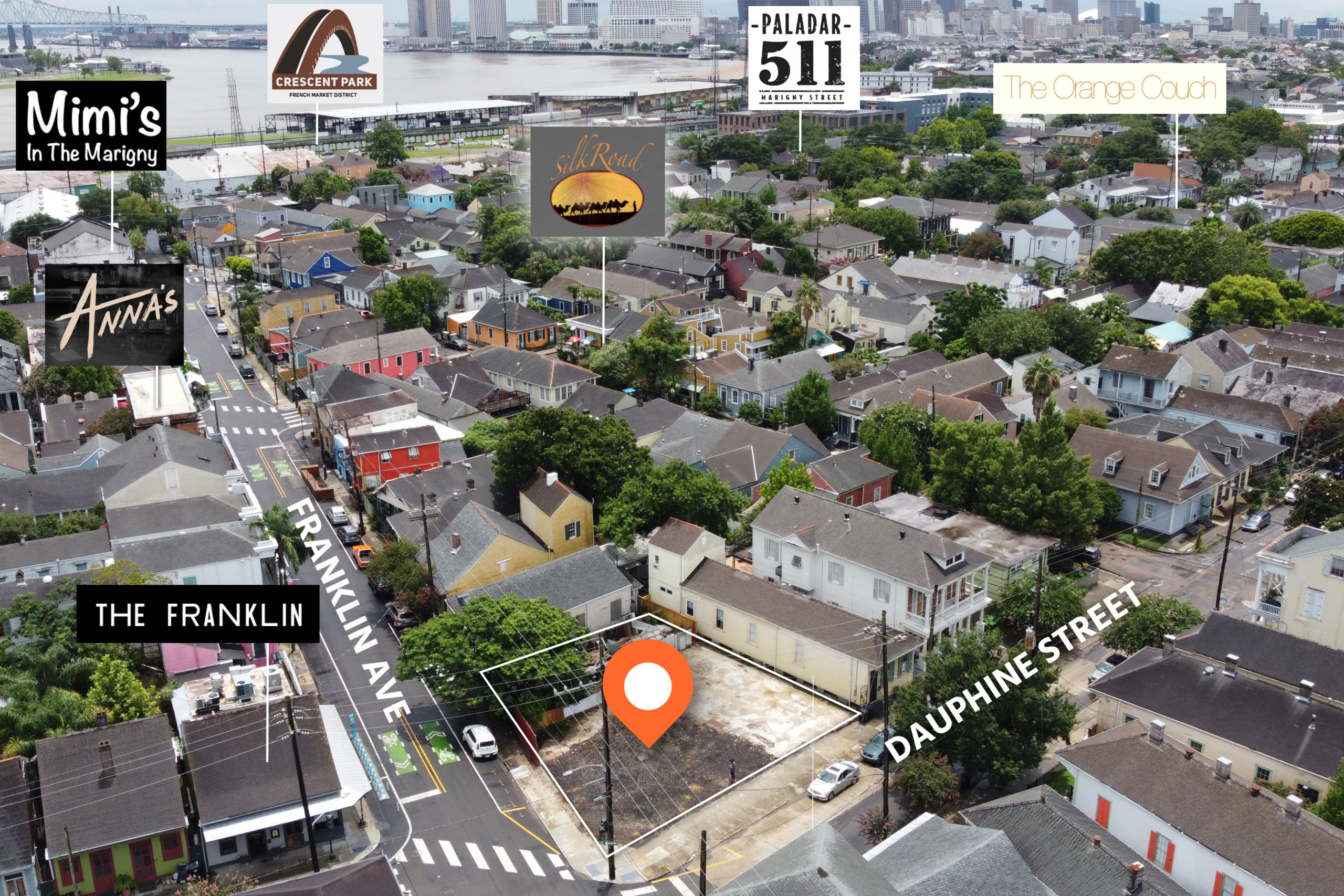 Once in a lifetime opportunity to build from the ground up at the only signalized intersection in Marigny proper. Located on Franklin Avenue near Anna's (formerly Mimi's in the Marigny), Hotel Peter and Paul, Orange Couch, Paladar 511, and The Franklin.

HMC-1 zoning allows for standard restaurant, multifamily, and general commercial, making this a true mixed-use opportunity. This property is being marketed through a sealed-bid sale.

For additional information, see here.
---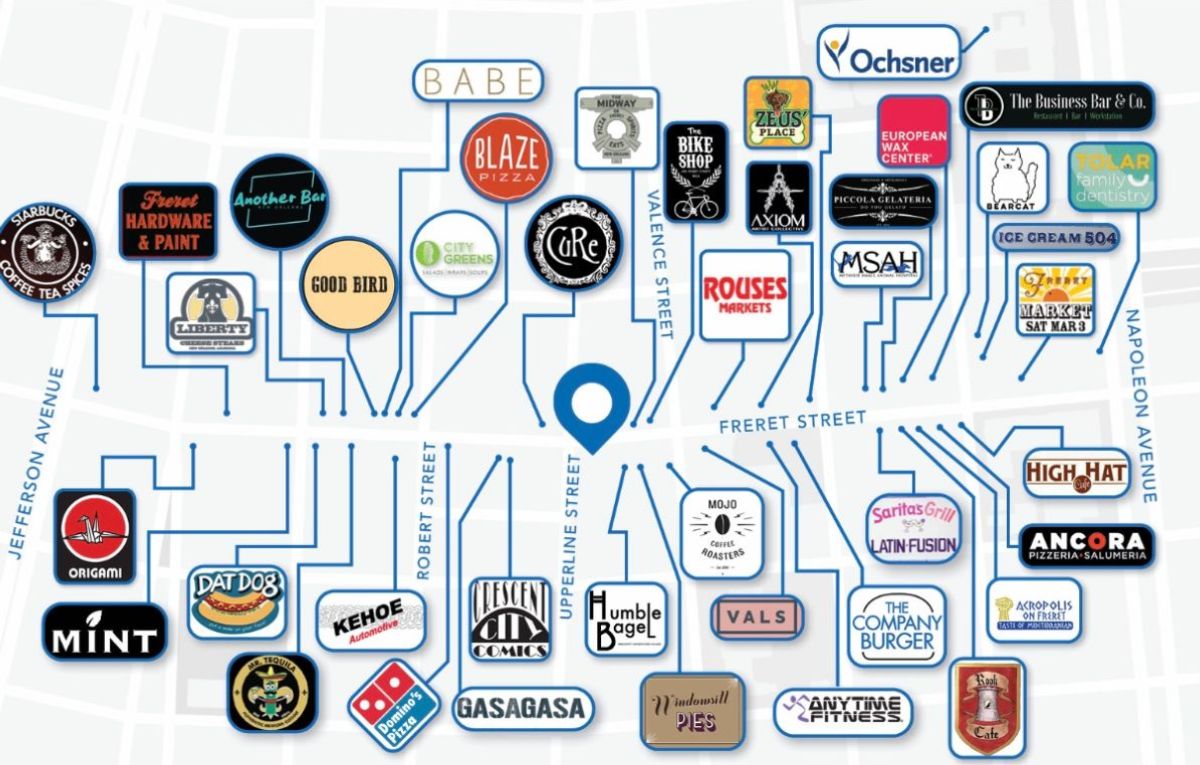 Located smack-dab in the middle of the Freret street commercial corridor, and only a block away from the brand-new Rouses, 4730 Freret represents the last remaining commercial vacant land parcel on the street. Freret is centrally located in Uptown and has some of the strongest density and income demographics in the city. Tulane and Loyola are less than a mile away with a combined 18,500 students. Ochsner Baptist, Sacred Heart, Lusher, and Newman are also less than a mile away, contributing to the traffic on the street. Permitted uses include standard restaurant (with alcohol), short-term rentals, multifamily, and general retail among many others.

For additional details, see here.
---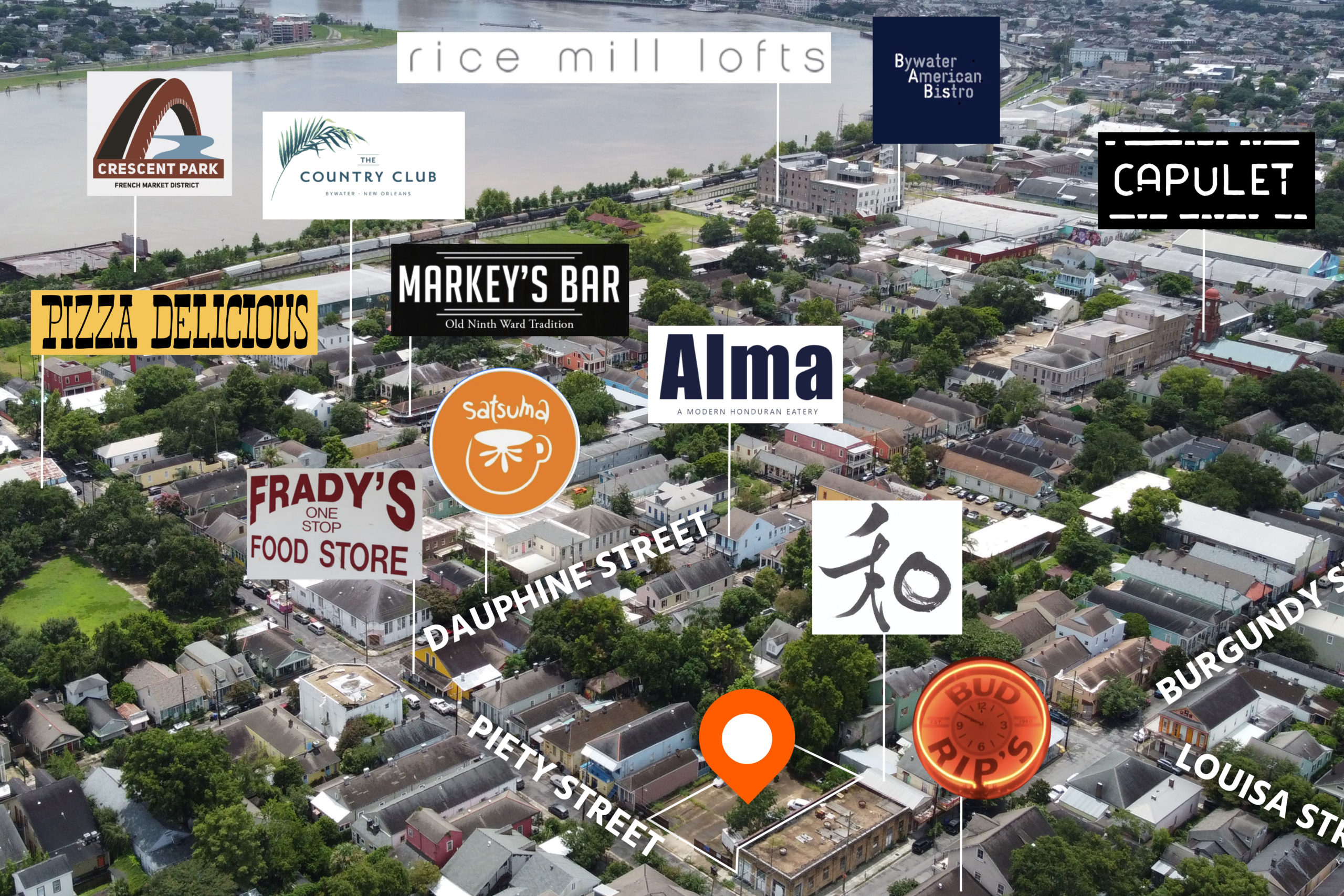 Located in the Bywater, just off the corner of Burgundy and Piety Streets, 830 Piety Street is a 6,300 SF vacant land parcel with 54 feet of street frontage. The property is currently a paved lot, and would be ideal for single-family homes or mixed use commercial development. Permitted uses include multifamily, standard restaurant (with alcohol), and other general commercial uses.

The property is in close proximity to a number of restaurants, bars, and retailers, including Bud Rip's, Markey Bar, The Country Club, Pizza D, Crescent Park, Elizabeth's, Satsuma, and Nagomi to name a few.

For additional information, see here.
---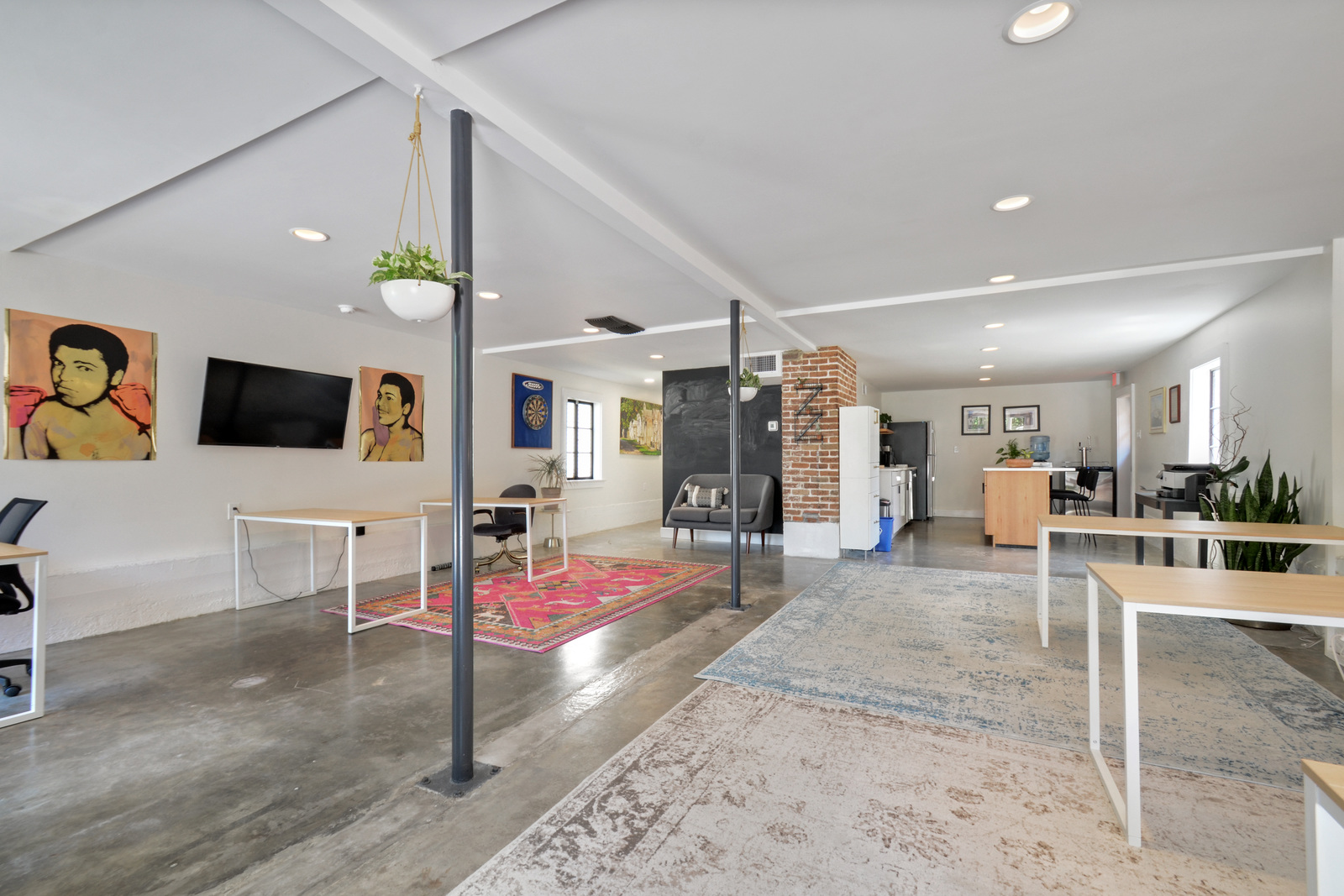 Looking for a neighborhood Office/Retail opportunity? At 1,031 SF, this newly renovated ground floor commercial space is ideally laid out for office, fitness, or restaurant use, and was previously tenanted by a boutique office user. Join the Dryades revival along with French Truck, Charlie's Steakhouse, Pascal's Manale, Norman's Dry Cleaner, and Le's Baguette. The property features an open kitchenette, two restrooms, and open office/ retail space.

For more information, view here.
---
---
Client Openings: Coming Soon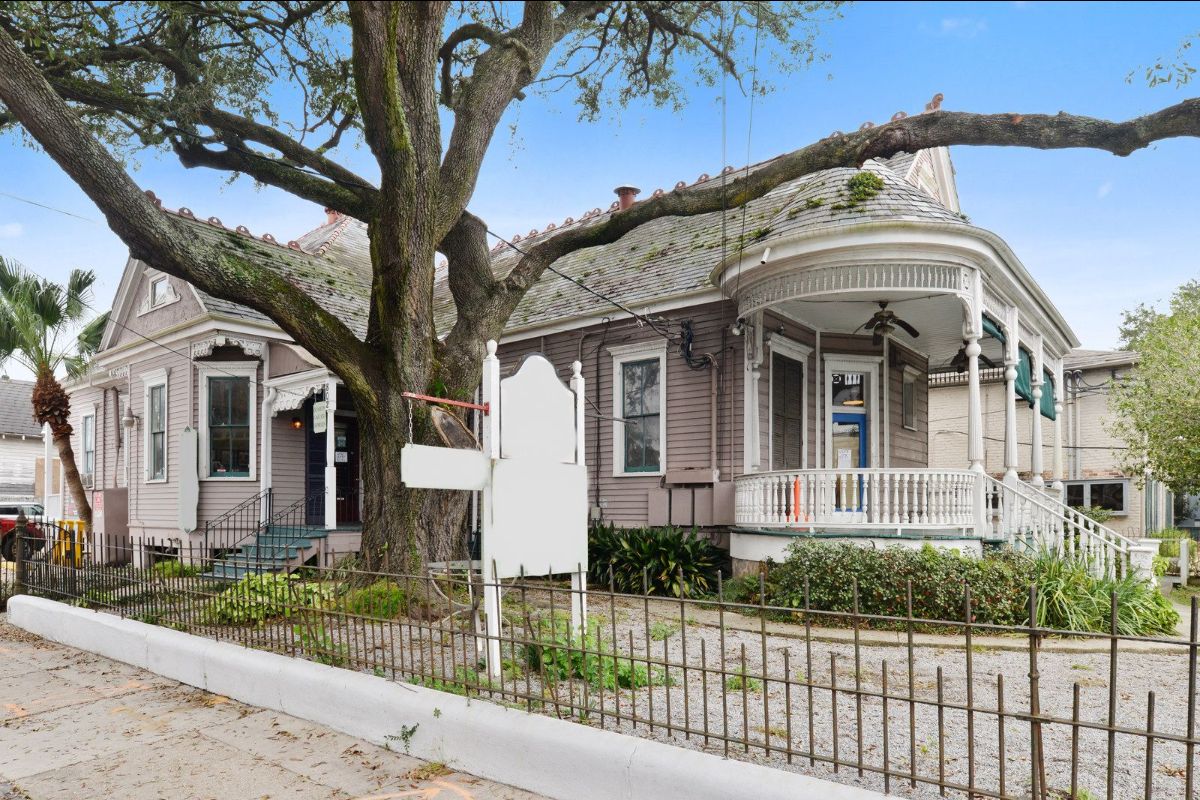 Fresh off their city council conditional use approval, Wishing Town Bakery will officially open at the corner of Magazine and Nashville. Shrimp dumplings, beef triangle, mini steam buns and soup dumplings..our mouths are watering for opening day.

Discover the menu here.
---
What We're Eating & Drinking
WE'RE EATING

BARRACUDA: FISH TACOS

WE'RE DRINKING

ANNA'S: MOJITO

We may as well re-term Taco Tuesday to Tchoup-o Tuesday. Tasty, tangy, and totally tantalizing, our team tallies Barracuda's fish-filled tortilla as NOLA's top-most taco. Thanks to talented Chef Brett Jones, you can take time to treat yourself with the recipe.

You can find it here!

Formerly Mimi's in the Marigny, the new concept "Anna's" is designed to be your home-away-from-home. Anna Giordano is the queen of mad cocktails, and this summer we've had one too many mojitos.

Try to make it taste as good at home here.
---
Hot Sauce Update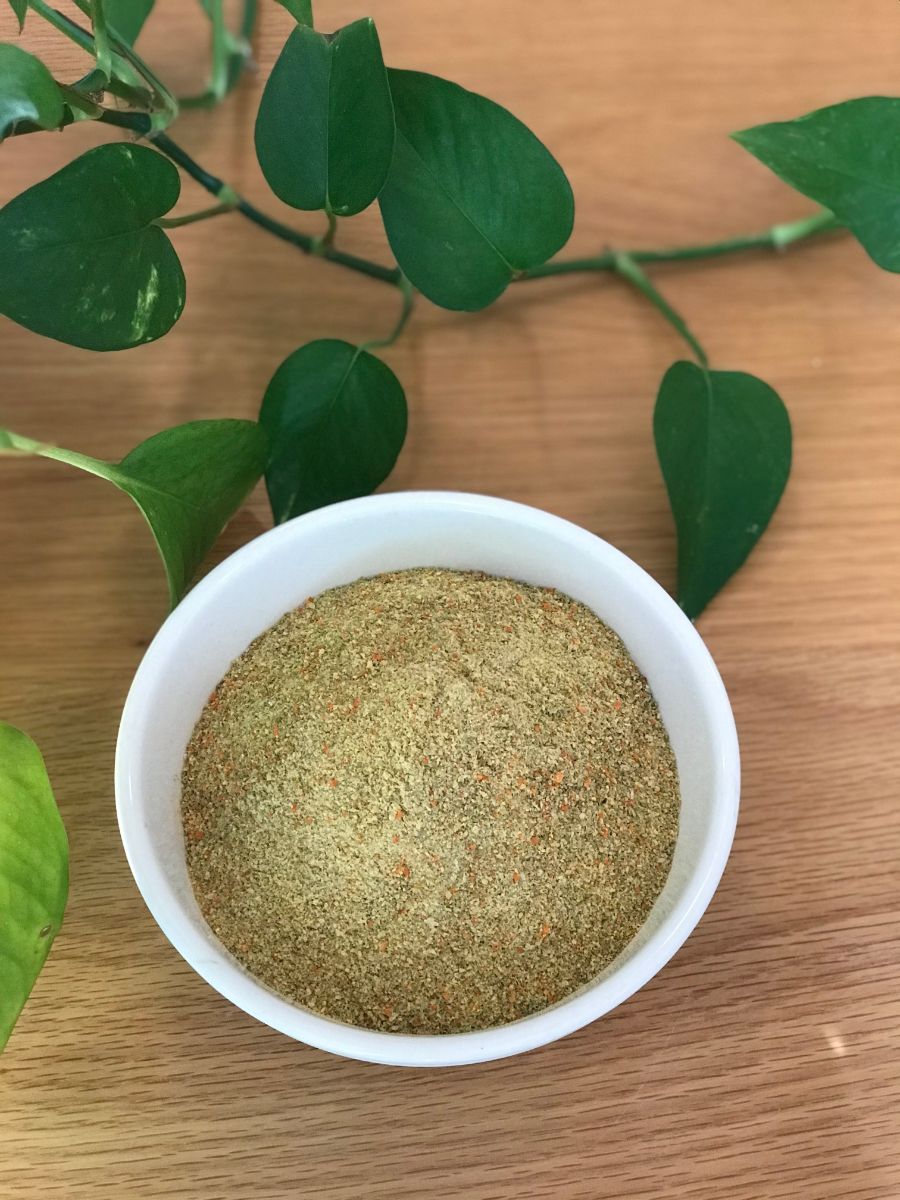 Exactly one month out from bottling, we've kicked it up a notch with Serrano peppers. We completed the process of dehydrating the pepper pulp to make our own dry rub. Next on the agenda is slapping this dust of the gods on Jake's famous backyard BBQ popup.
---
But never forget: RB did it first. If the tip counts...


If our newsletter becomes old, generic or lame, it would be an utter shame. Speak up, help us out, that's what we're all about.



Editor-in-lady chief: Lindsay McAshan