September 2021
Ida Hit Dat
What's New In Real Estate & Life In New Orleans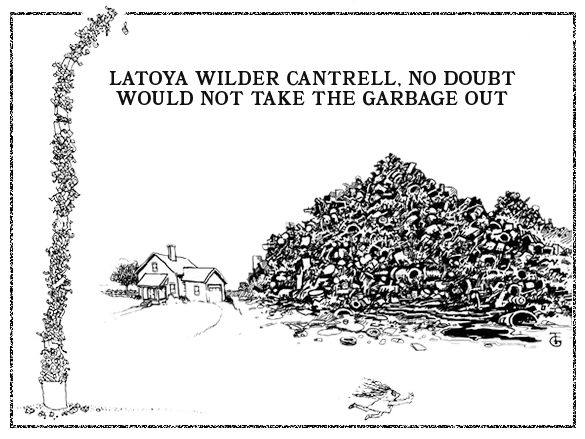 We all tried to keep it together... but sometimes people crack. Mayors engage in bar fights, trash companies decide not to pick up the trash, and council members provoke the city's only Fortune 500 company… because who needs a $20 billion dollar business stimulating the local economy? It's times like these when shaving your head and throwing a python around your neck seems like the only viable option, but just like the pride of Louisiana and Kentwood's first daughter, we'll all be freed in due time.

On the bright side, the city was hurricane tested and squeaked by with a C+. Just like the levies and the pumps, ben + burka held strong and never stopped working. After weeks spent helping our clients assess the destruction and remediate damages, we're back to business as usual. Thankfully, it seems like the Saints are, too.

Speaking of back to business— major kudos to our client Levelset, arguably the city's greatest startup success story, for their sale to Procore for $500 million. In addition to helping Levelset establish their corporate HQ in the LGD, we have also recently worked with Tabasco, Litify, El Guapo Bitters, Prokeep and Align to plant roots in the city this year.

With hurricane recovery underway, we're highlighting properties that pair well with restoration efforts, including an industrial warehouse perfect for disaster staging and an epic Bywater property ideal for a short term housing development. Did we mention a Central City bar and brewery? Because let's be honest...we all need several drinks after the past month.
---
Featured Properties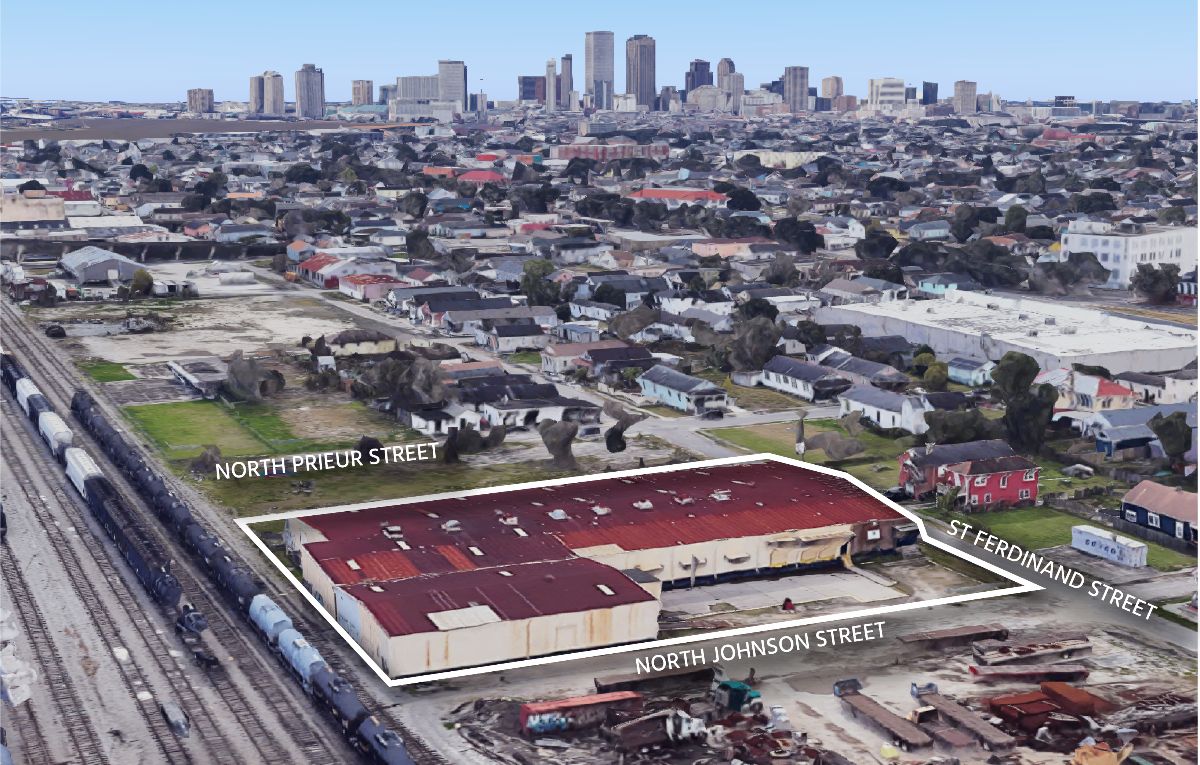 2800 N. Johnson offers nearly 40,000 SF of dock high industrial and office space - perfect for hurricane recovery staging. Current eave height varies between 12' and 16'. The property is built out with 5,000 SF+ of well finished office space including private and public restrooms, showers, break room, conference room, and lobby area. Three dock high loading docks and a loading ramp service the building. The property has rail access and the ability to ship and take deliveries from rail cars.

See additional information here.
---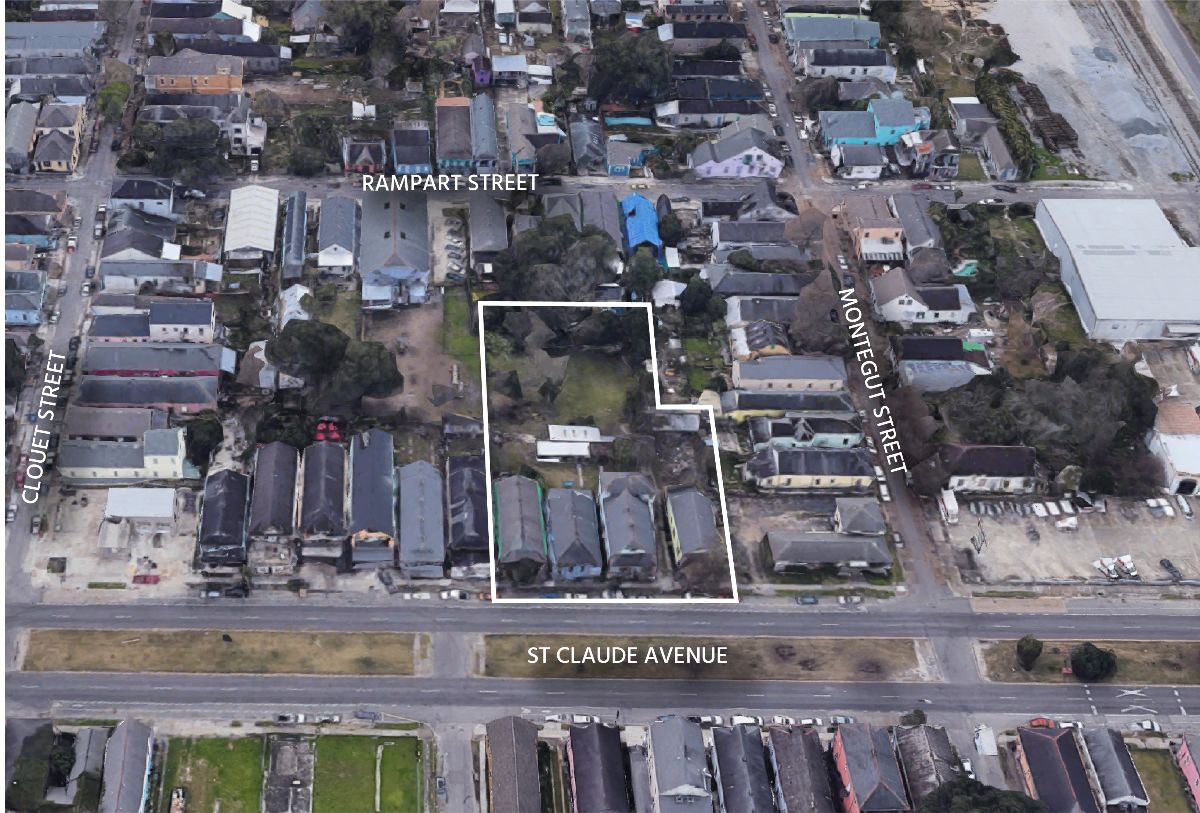 Do not miss this unique redevelopment opportunity. "The Truck Farm" to those who know it is a must-see, majestic property in the heart of St. Claude. Nestled in between some of the Bywater's finest establishments, this gem, with over 150' of commercial frontage, is ripe for a new life. Highest and best use is likely a hotel or short term rental - the enormous, forest-like backyard creates an opportunity for a truly one of a kind amenity. The walkability of the site is hard to beat: Red's Chinese, The Domino Lounge, Bywater Framing, N7, The Saturn Bar,The NOLA Bark Market, Galaxie Tacos, St. Germain, Sea Cave Arcade,The Get Down Lounge, and Junction are ALL located less than a block away. All buildings have most of their architectural antiques intact (original hardwood floors, fireplaces, windows, doors, etc) and all buildings can qualify for state and federal historic tax credits.

For more details, click here.
---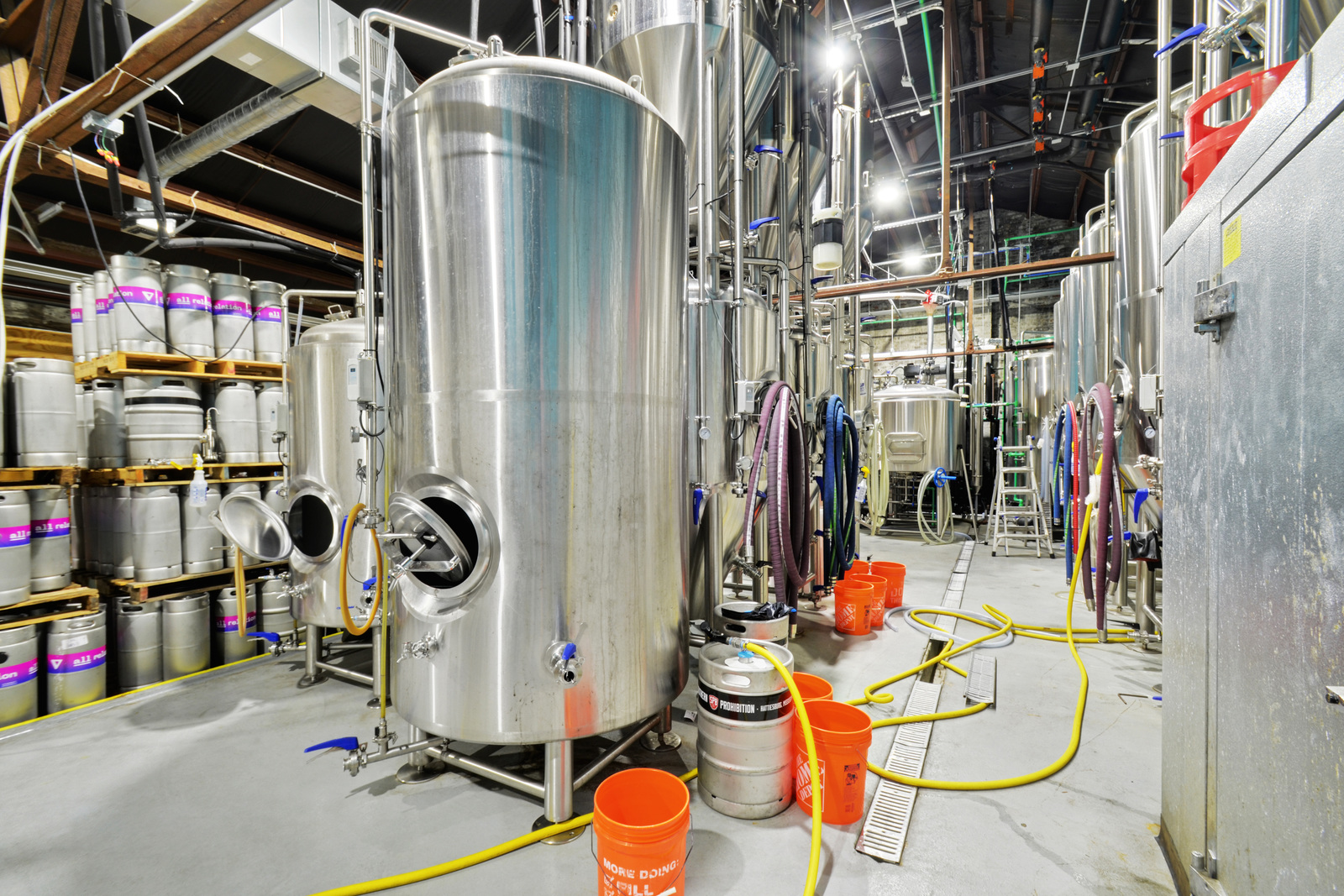 Formerly All Relations Brewing, located at 1401 Baronne Street, sits a fully built out, large production warehouse and a beautiful bar space, along with a large partially covered outdoor courtyard space. The property was fully renovated in 2018, with ~3,000 SF of warehouse brew space and ~2,000 SF of impeccably finished bar/ retail space. 3-phase power and gas service run to the property.

The property is located in Central City, just a short walk from the downtown districts. The high-intensity MU-2 zoning allows for a multitude of uses by-right, including bar, brewery, distillery, restaurant, short-term rentals, among others.

For more details, click here.
---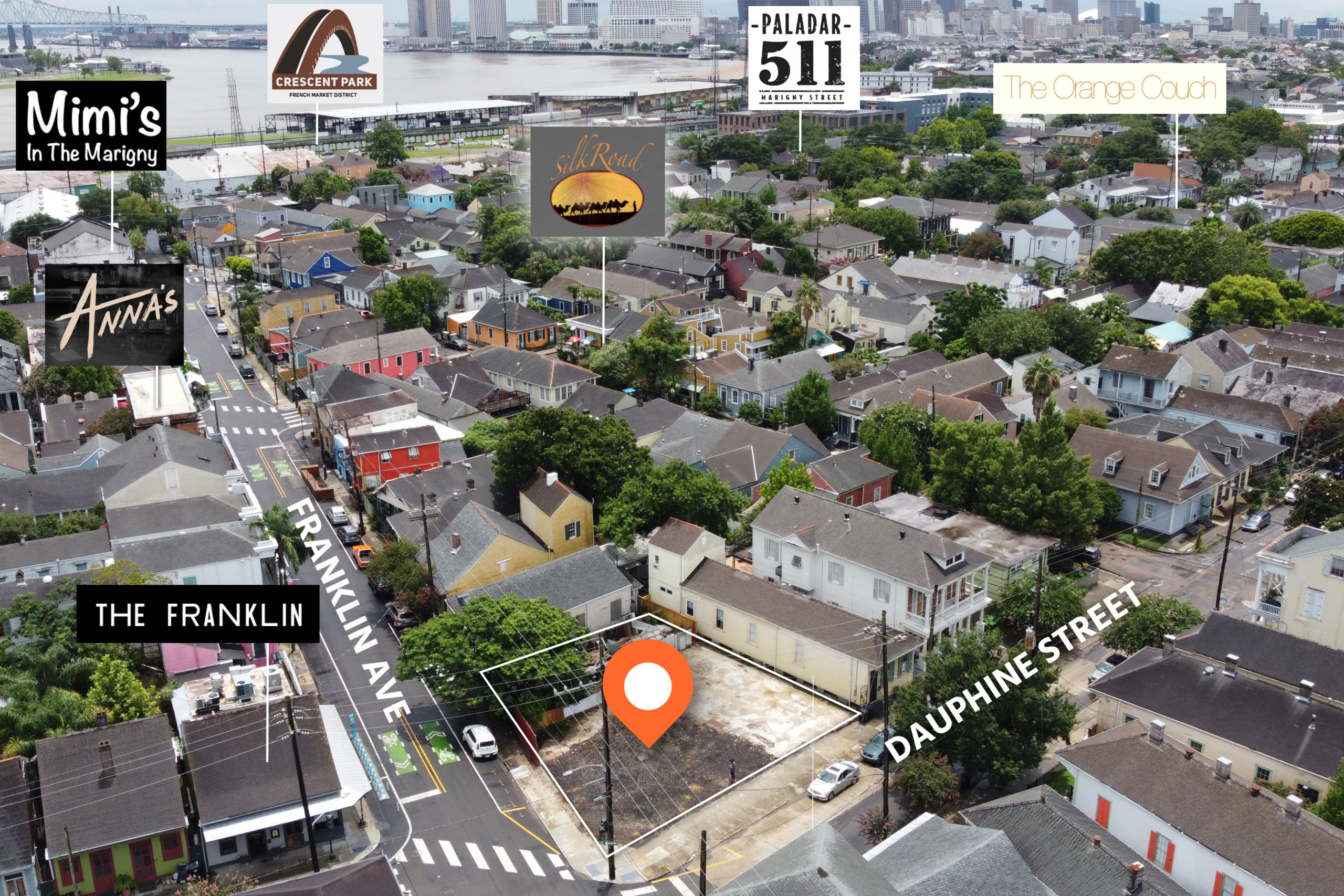 Sealed-Bid Sale: All offers due Monday, October 4th 2021. Once in a lifetime opportunity to build from the ground up at one of the only signalized intersection in Marigny proper. Located on Franklin Avenue near Anna's (formerly Mimi's in the Marigny), Hotel Peter and Paul, Orange Couch, Paladar 511, and The Franklin.

HMC-1 zoning allows for standard restaurant, multifamily, and general commercial, making this a true mixed-use opportunity.

For additional information, click here.
---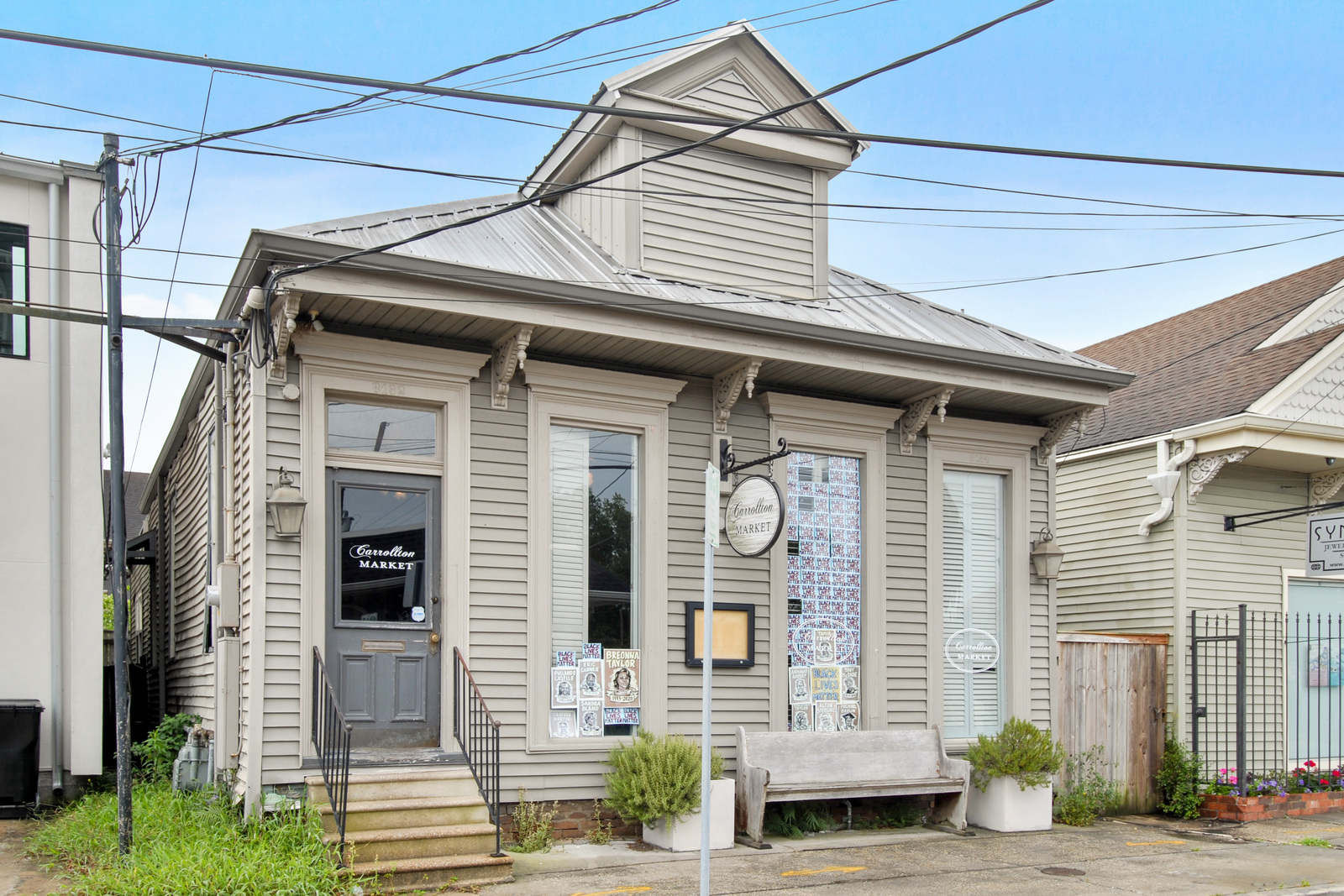 Formerly operated as the Carrollton Market, 8132 Hampson Street is a fully equipped restaurant space, available for sale. All FF&E is included, including full kitchen equipment, full liquor inventory, tables, chairs, tableware, cookware, etc. The opportunity presents itself as a truly turnkey restaurant. The space features a full bar, intimate dining area, an open kitchen, walk-in freezer, plenty of storage, and two restrooms.

The property has generous C-1 zoning which allows for a multitude of other uses. The subject is in close proximity to a host of national and local retailers and restaurants, as well as being a short distance from Tulane and Loyola Universities, Oak Street, Carrollton Ave, and St. Charles Ave.

For more details, click here.
---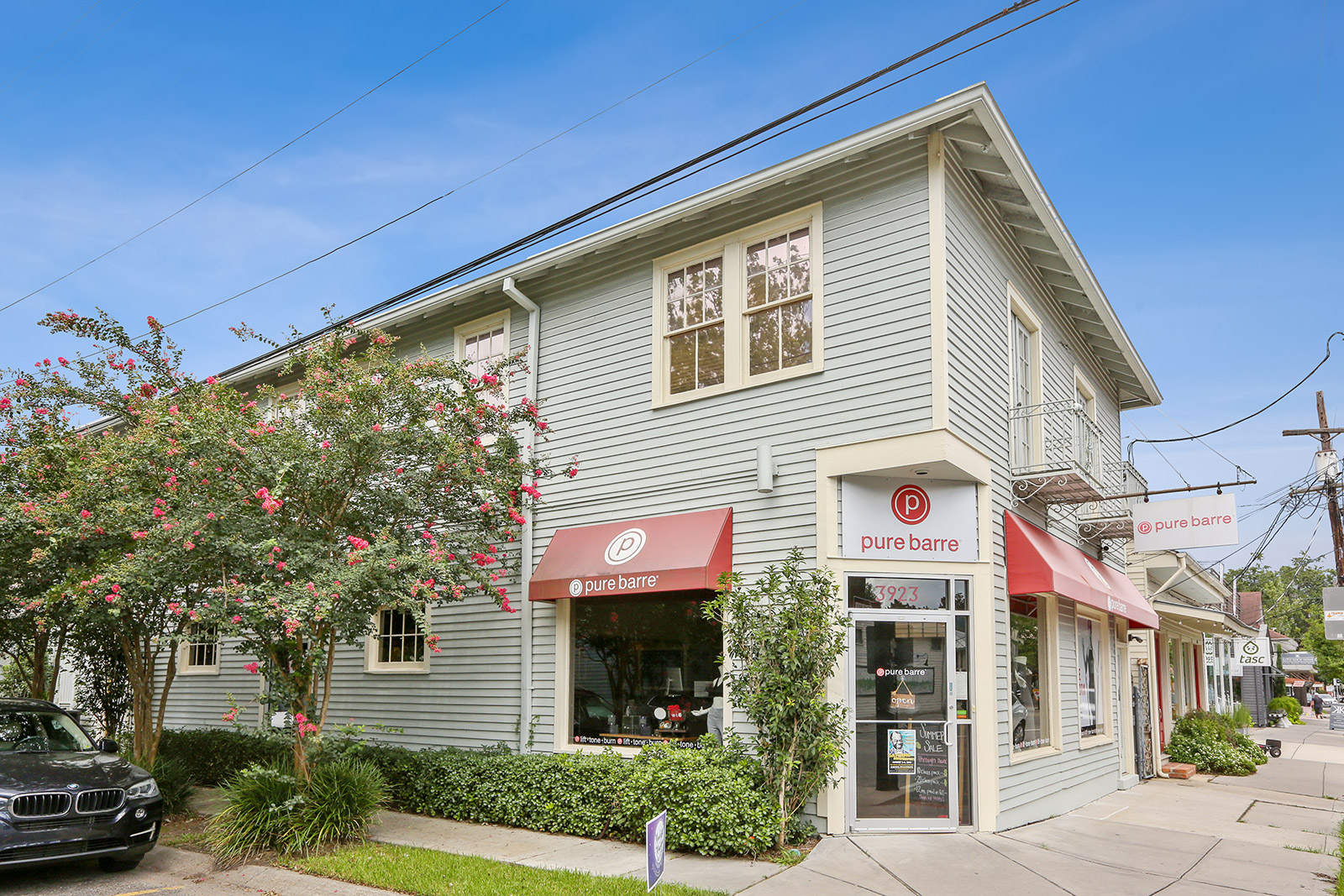 Conveniently located on one of the greatest stretches of retail on Magazine Street, this ground floor space is positioned on the corner of Austerlitz and Magazine Streets. Previously occupied by Pure Barre, the space features two large Studio spaces, a generous reception hall, a private office, and ample storage. A layout specifically geared to fitness or retail use and within walking distance from top retailers and James Beard Award winning restaurants.

For more details, click here.
---
---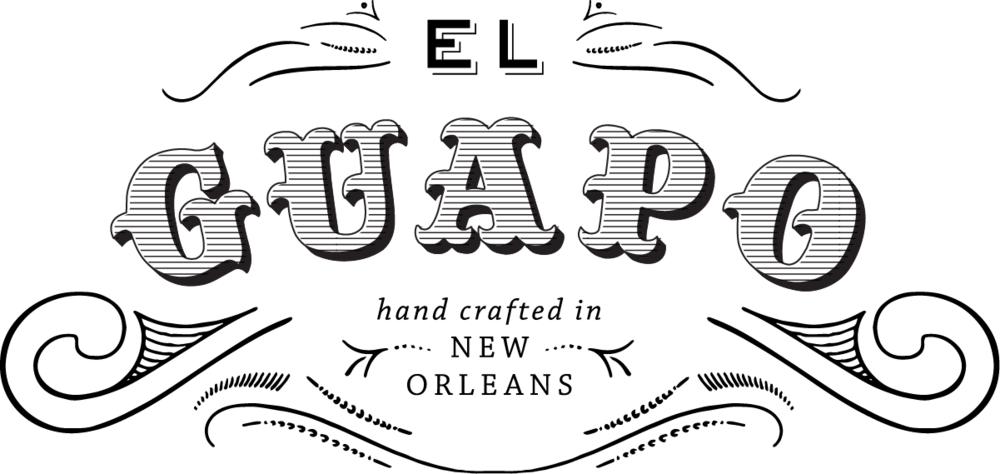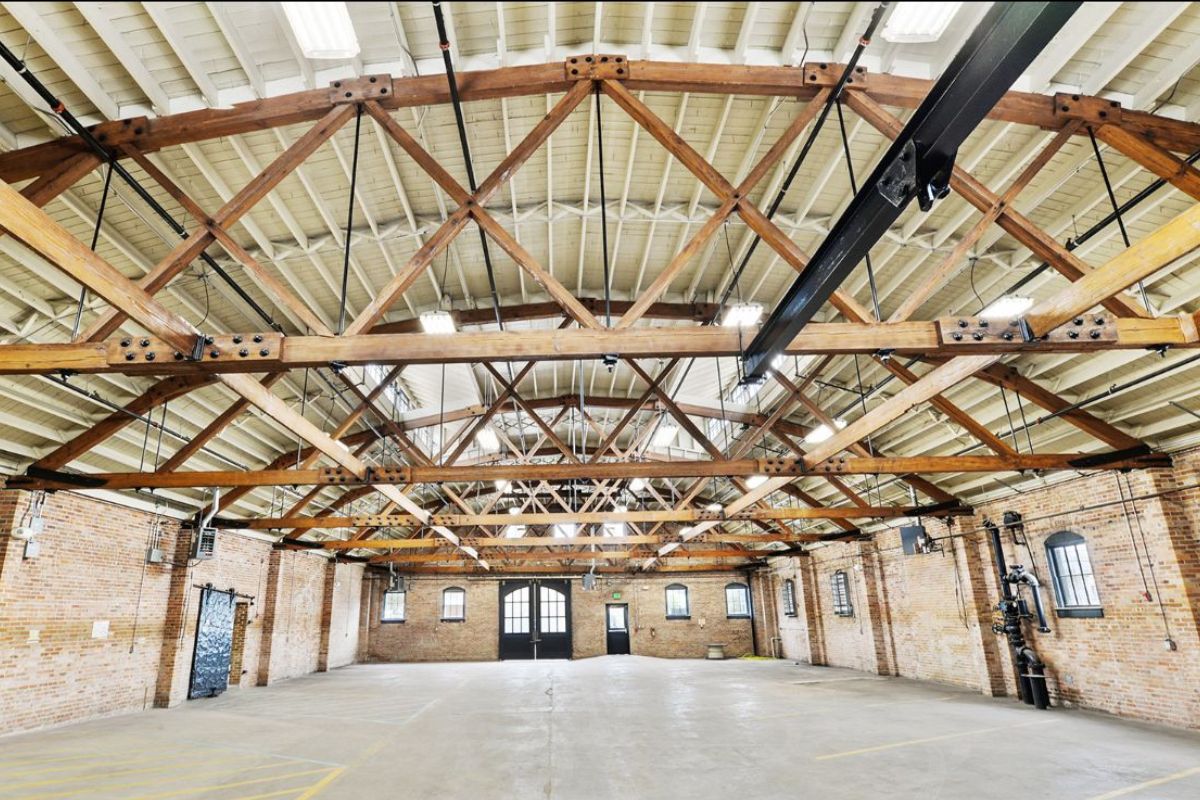 Previously occupied by AT&T for 100+ years, 3300 Gravier will soon be home to El Guapo Bitters, the country's first ever Bitters Brewery. This innovative company offers a wide range of cocktail bitters, syrups + mixers made by hand with love in New Orleans. The ingredients are locally sourced and traceable to the farm level, or third party certified organic. The entire line is non-GMO, high fructose corn syrup free, soy free, gluten free and vegetarian, too. The bitters are as sweet as this deal, even with no sugars added.
---
What We're Eating & Drinking
WE'RE EATING

Domenica: Bucatini all'Amatriciana

WE'RE DRINKING

El Guapo: The Smoking Au Pair

Mama Mia this dish is good enough to bring Mussolini back to life. Why choose fettuccini, tortellini, or linguini when you can have Bucatini? Enjoy this local dish on Magazine St. or follow the recipe in the comfort of your own home (or rental) once the Adjuster approves your claim.

Check out the recipe!

Sexy, salacious and the only nanny you'll ever get to call smokin'; this delicious cocktail is perfect as we transition from hot to warm before fall really arrives. Life lately has been far from easy and we're all in need of babysitting. Lucky for you, we have a short term fix for dat.

Enjoy the recipe on us.
---
Office Update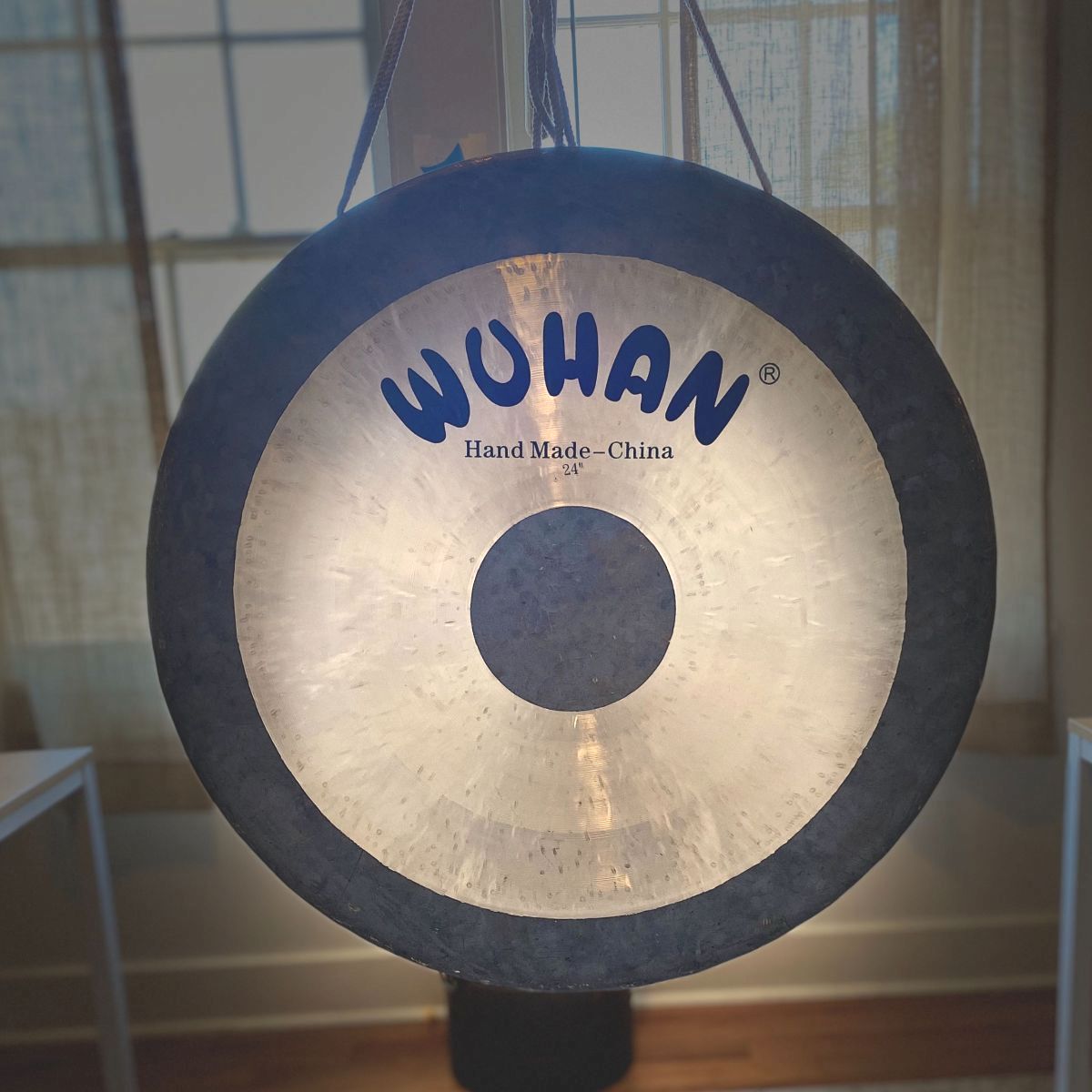 For a new kind of high, come on down to our HQ and take a hit of our Gong. Euphoric relaxation guaranteed. For optimal effect, hit it at the end of a long day and send good vibes throughout the neighborhood. No upper, no downer, just an all-arounder.
---
Ida (please don't) Hit Dat Baby One More Time...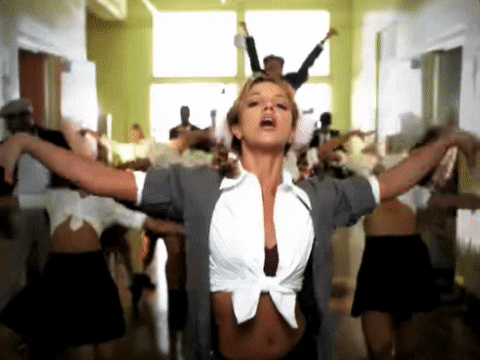 If our newsletter becomes old, generic or lame, it would be an utter shame. Speak up, help us out, that's what we're all about.