January 2021
Happy New Year and Happy Mardi Gras from ben + burka!
What's New In Real Estate & Life In New Orleans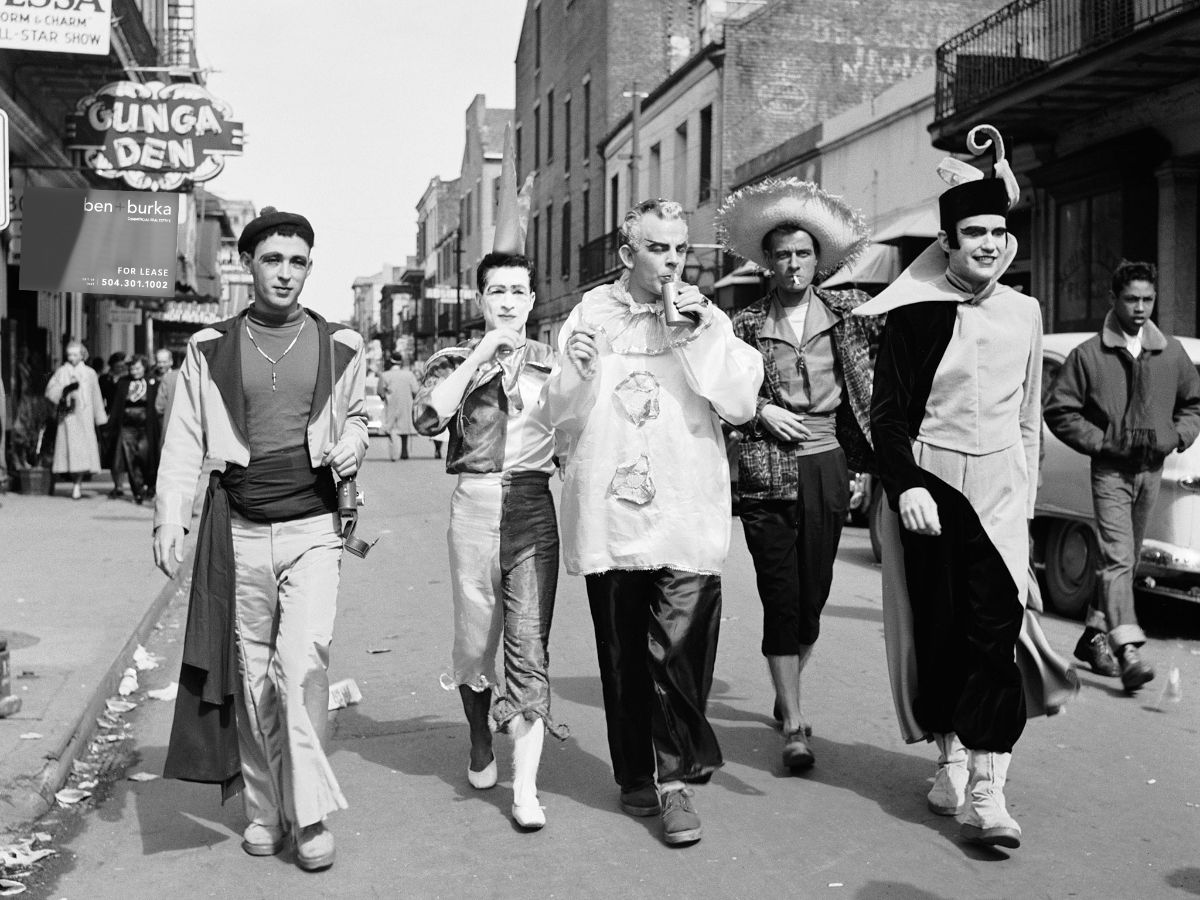 We made it through 2020?! Yes, it wasn't great. And so far, 2021 has seemed like much of the same with the cancellation of Mardi Gras parades and Jazz Fest postponed, another heartbreaking Saints playoff loss, more covid, and even more potholes and broken sewer lines. Luckily, even all of this is not enough to keep New Orleans down. We are fighting back with king cake, WWOZ, and bead-filled pot holes.

We expect 2021 to be an active year for New Orleans commercial real estate. If you are in the market or just want to discuss the market, don't hesitate to stop by sometime (ideally for a cocktail or beer). We are here working harder than ever to help make all your commercial real estate dreams come true. In the meantime, enjoy our monthly newsletter featuring new listings, client openings, and more.
---
Featured Properties
Featured Development Property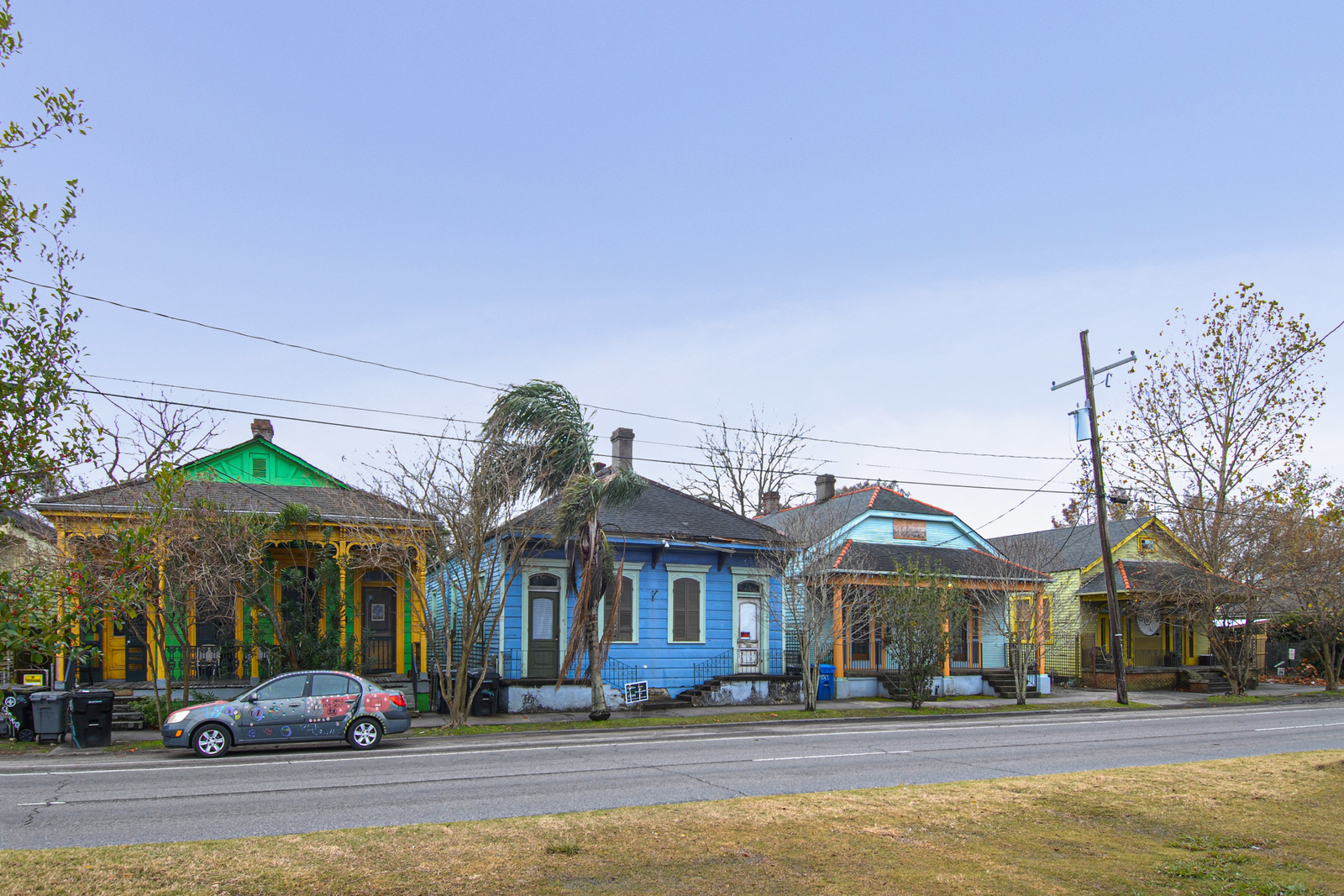 Do not miss this unique redevelopment opportunity. "The Truck Farm," to those who know it, is a must-see, majestic property in the heart of St. Claude. Nestled in between some of the Bywater's finest establishments, this gem, with over 150' of commercial frontage and a half acre forest-like backyard, is ripe for something great. The walkability of the site is hard to beat: with Red's Chinese, The Domino Lounge, Bywater Framing, N7, The Saturn Bar,The NOLA Bark Market, Galaxie Tacos, St. Germain, Sea Cave Arcade,The Get Down Lounge, and Junction all located less than one block away. All buildings have most of their architectural antiques intact (original hardwood floors, fireplaces, windows, doors, etc) and all buildings can qualify for state and federal historic tax credits. Highest and best use is likely a hotel, short term rental, or restaurant/bar (bar is conditional).

For more details, click here.
---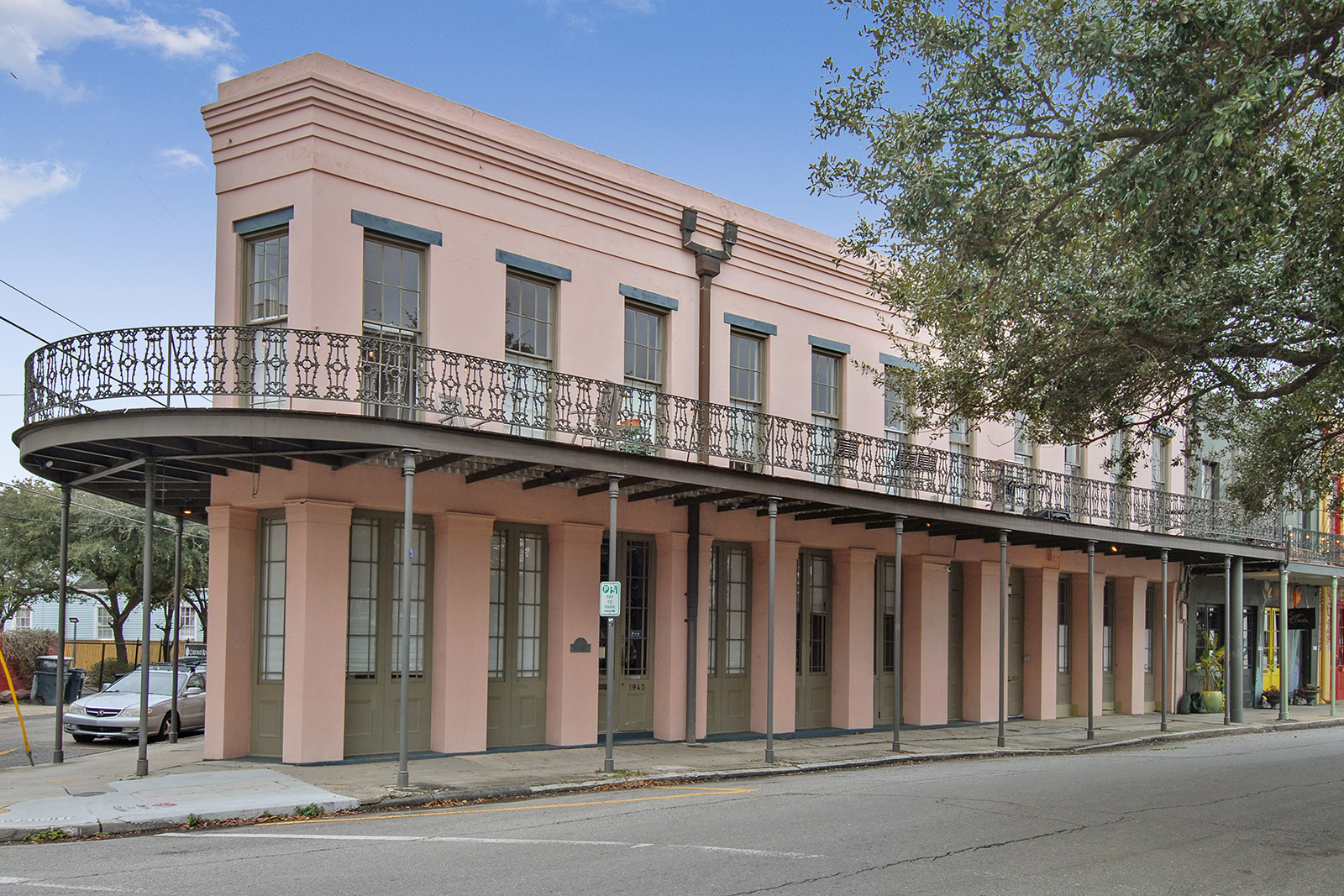 Rare, highly visible, ground floor office at the sharp corner of Sophie Wright and Magazine Street - directly across the street from Sophie Wright Park. Needless to say, this is about as walkable as walkable gets - no need to even list all the great places at your doorstep. And did we mention the off street parking? This stunning turn key office space features high ceilings, fiber internet, and giant storefront windows with tons of natural light. Off-street parking for four vehicles is included via the private lot in the rear of the building.

For more details, click here.
---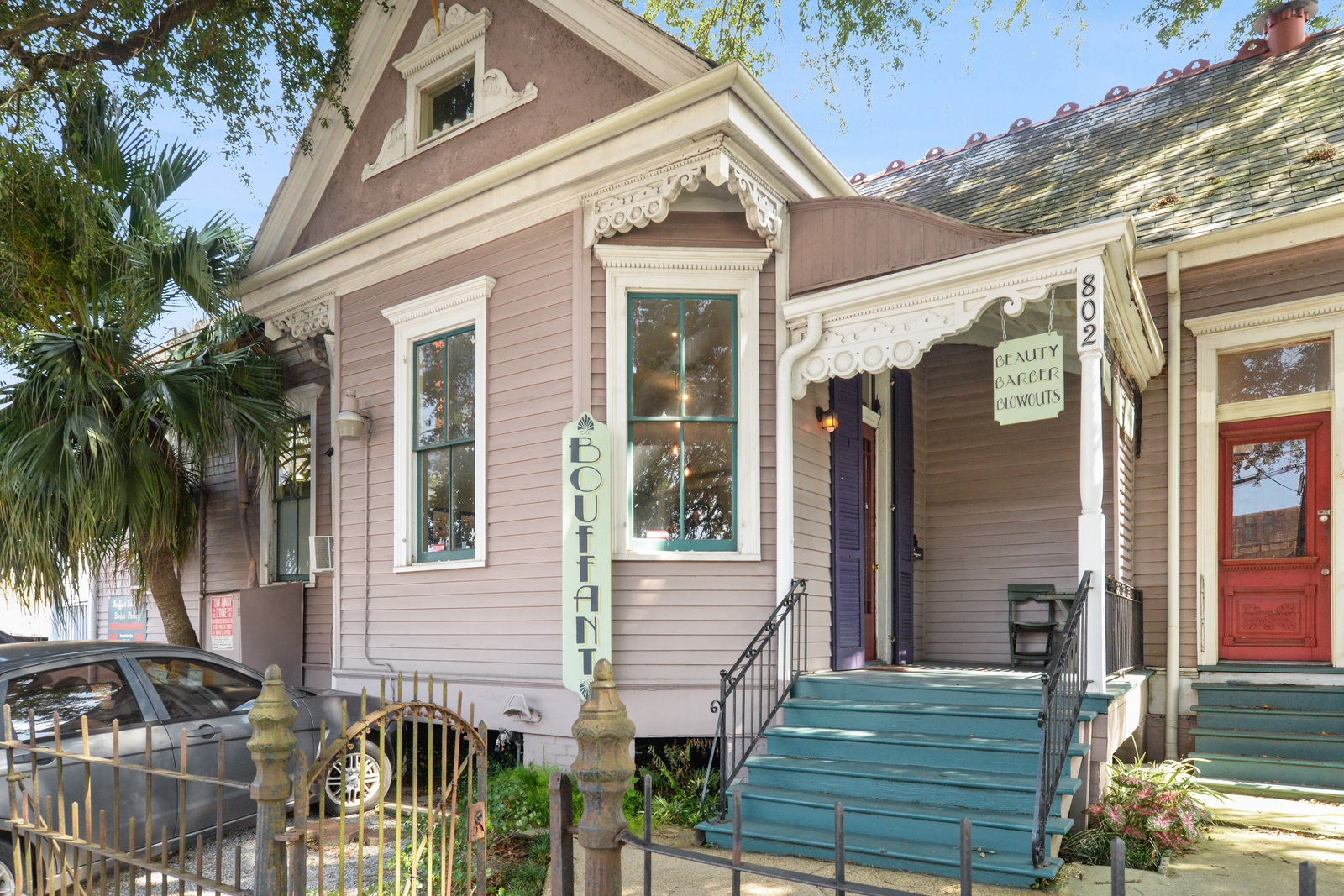 Over 1,000 SF of retail/salon space at the prime corner of Nashville and Magazine Street. The property includes three reserved parking spaces, shaded front yard ideal for outdoor seating, original historic detailing, front and back porches, high ceilings, and a kitchen, dish pit, and employee break room. The property would also make for a great office.

For more details, click here.
---
---
Client Opening: Seafood Sally's on Oak Street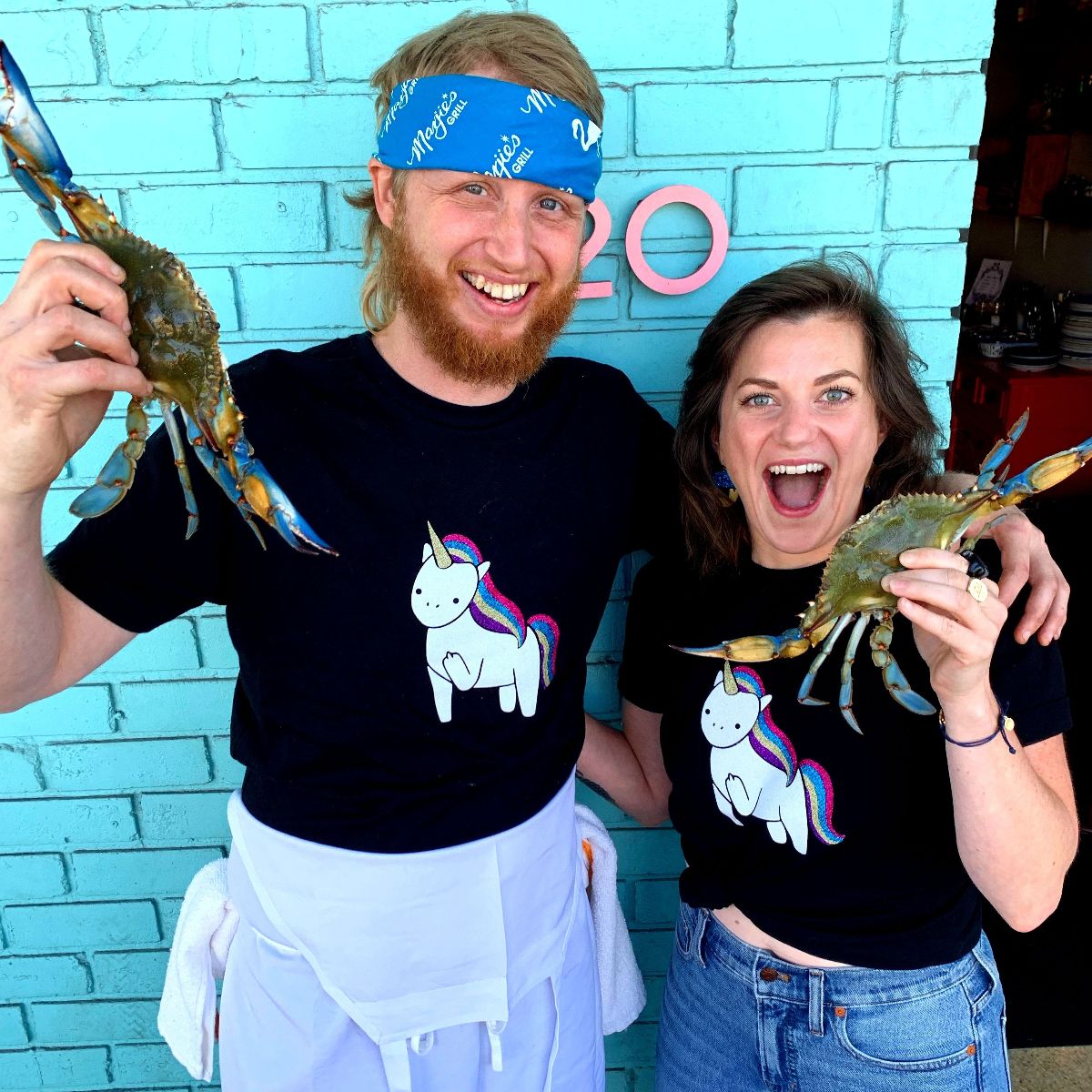 Caitlin Carney and Chef Marcus Jacobs of Marjie's Grill are scheduled for a spring 2021 opening of their newest concept, Seafood Sally's, located at 8400 Oak Street. All you can eat crab nights with pitchers of beer and natural wine. The inspiration was simple, "Establish a place where everyone meets to hang out and crush seafood." Sign us up and see you there.
---
What We're Eating & Drinking
WE'RE EATING

Collard Greens

WE'RE DRINKING

"The Rad Jam"

New Orleans Restaurant of the Year, Turkey and the Wolf, dishes up the best Collard Green Melt you'll ever taste. Delicious, Healthy? and Nutritious. These are the greens that create the melt in your mouth. You're welcome friends, we have the recipe, but don't kid yourself, it always tastes better in the house of the Wolf.

Find it here.

Quarantine time has taught us a lot about Campari and what we can do with it. The heat is coming, it's time to learn how to serve your own version of Marjie's House Cocktail. Yes, even the cocktails are delicious here. Add 1.5 oz. tequila and 0.5 oz. Campari. Fill with ice and top with Stiegl grapefruit Radler. Stir to mix. Garnish with a lime wheel and enjoy!
A GREAT CAUSE

New Orleans Career Development

FEATURED KING CAKE

Tartine - Uptown

New Orleans Career Center (NOCC) envisions a world where every public school student in New Orleans graduates from high school fully equipped to choose their own future. Students attend NOCC for half days to explore and earn professional credentials, certifications, and college credits to vault into career paths with clear sight lines to future growth and prosperity.

www.nolacc.org

One of our favorites of the season thus far is Tartine: Cara Benson's buttery brioche king cake filled with cinnamon cream cheese, topped with royal icing and sanded sugars is here to save us all. $20 and your breakfast, lunch and dinner cravings are suffonsified. 10 seconds in the microwave and you are ready to rock and roll...into larger pants.
---
A Joyous Farewell to 2020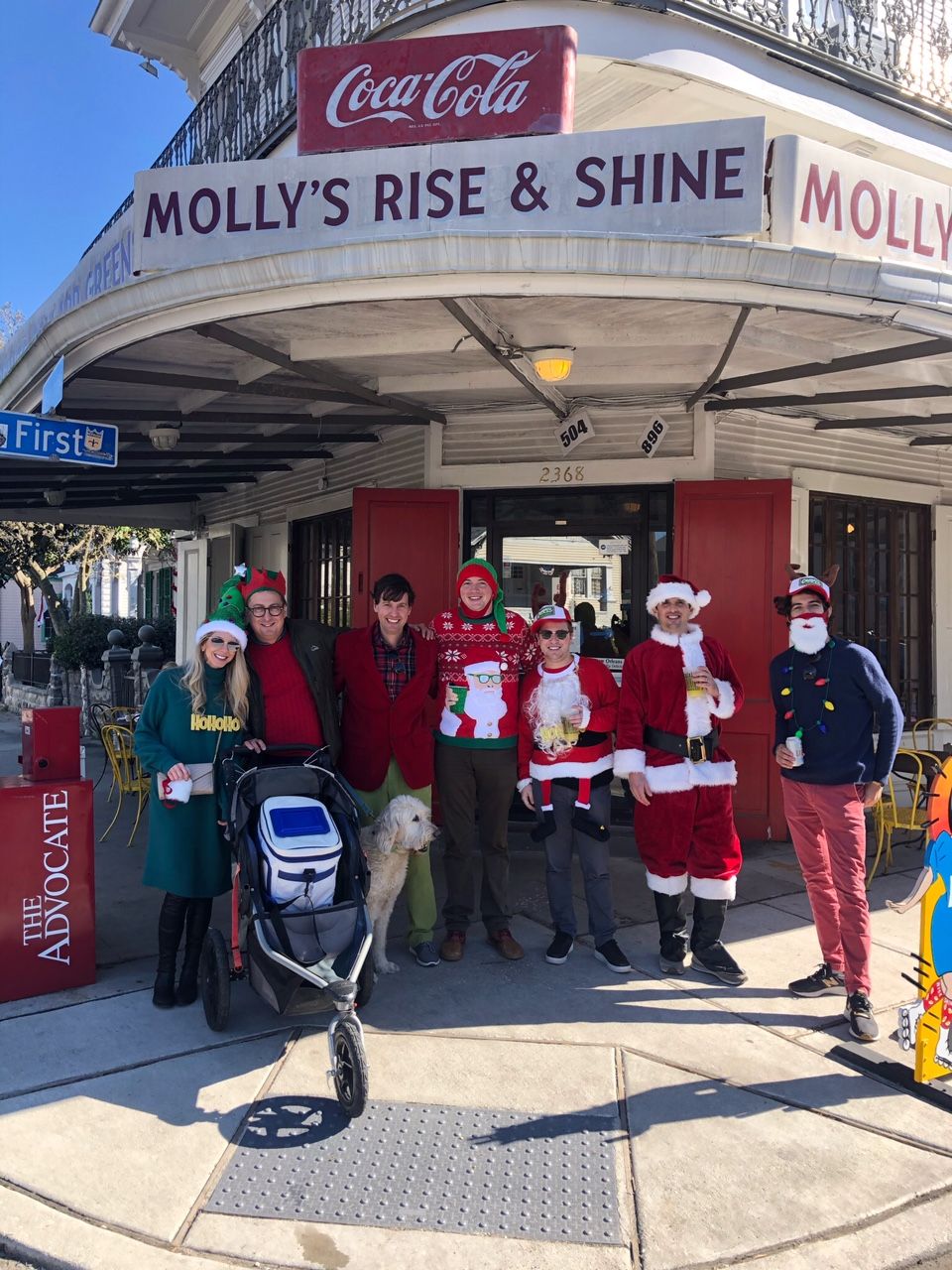 We missed seeing everyone this year at our annual holiday party but promise the biggest and best yet in 2021. Perhaps a party bus will be involved (hold the broken noses).


If our newsletter becomes old, generic or lame, it would be an utter shame. Speak up, help us out, that's what we're all about.