August 2022
Hot Ass(et) Summer
What's New In Real Estate & Life In New Orleans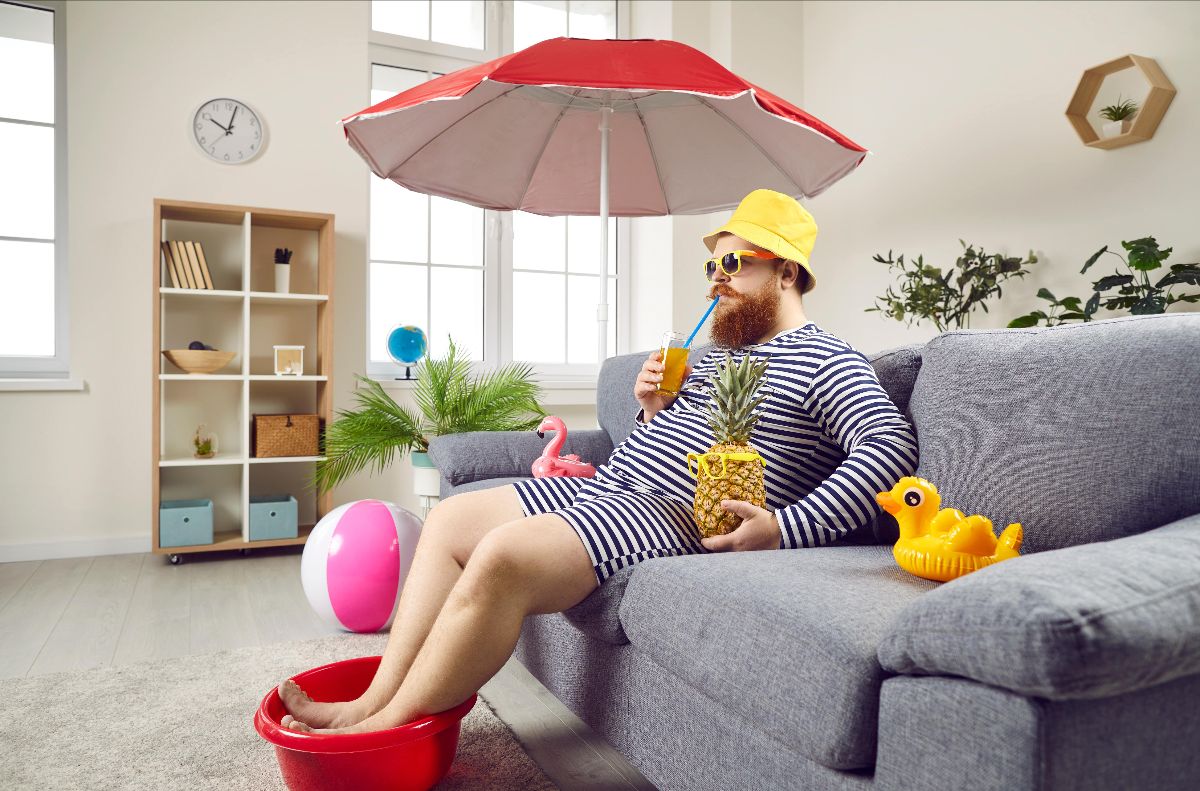 Good Day Sunshine! In the summertime, when the weather is hot, you can step right up and buy buy buy, when the weather's right, you got buildings, you got buildings on your mind. Much like the weather outside these days, where we all soak up the sun, we hope you find these listings feelin' hot hot hot. And with the summer days drifting away and the summer dreams ripped at the seams (R.I.P. Sandy), it's time to get back to it. A lot has happened since we last spoke, but with the extreme heat waves during this time of year it's hard to really think straight so we wrote this summary to keep you up to date:

New kids on the block put jail on the fritz,
Cantrell been makin' us sick,
She thinks it's fly when Target stops by, for the summer, for the summer,
I like interest rates that don't go wonky and switch
I'll take em low if I had one wish,
But Target's been gone since that summer, since that summer

It's no time for summertime blues 'cause it's gettin' hot in here, so take out all those loans and snap up some of these Magazine Street deals!
---
Featured Properties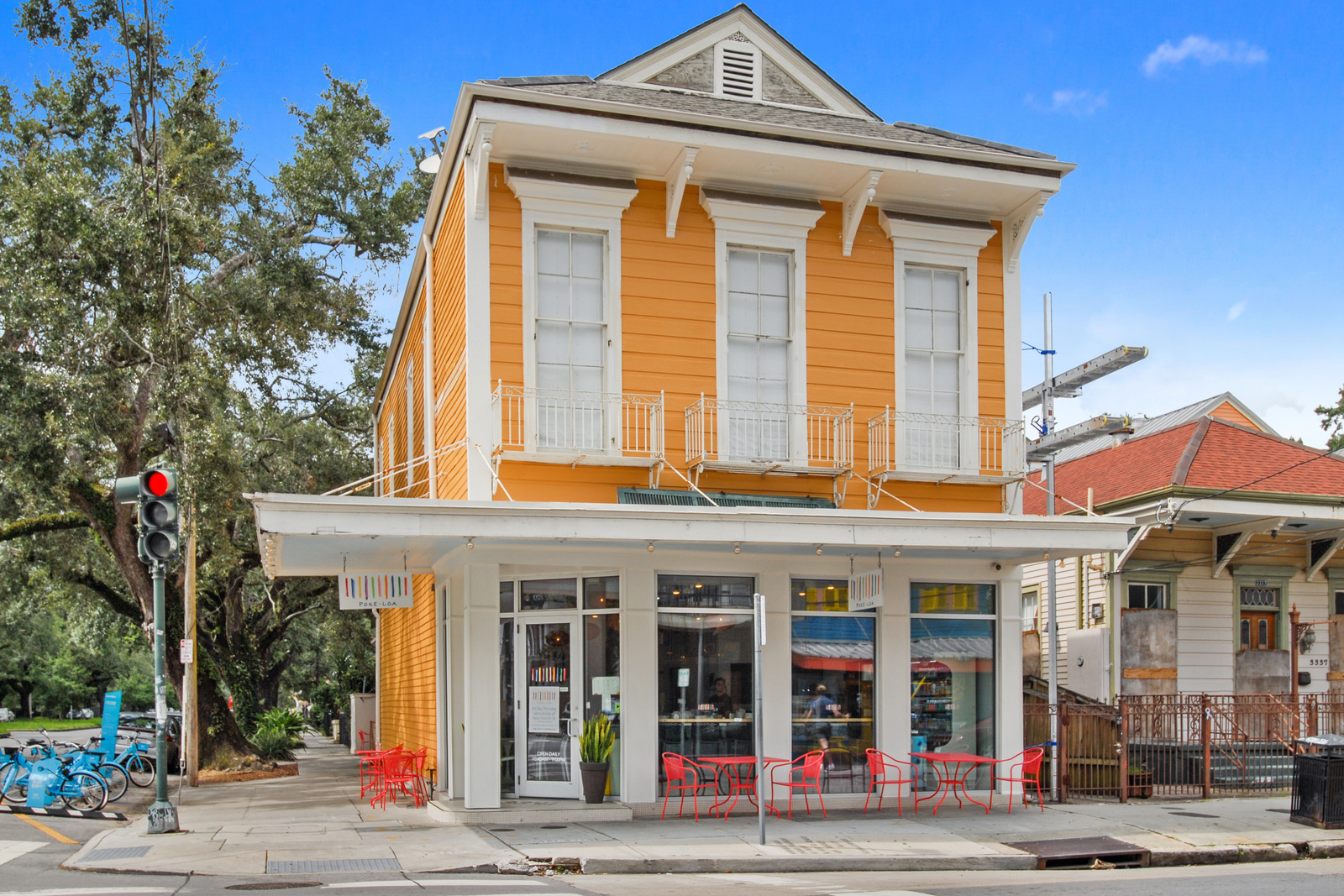 Located on the extremely visible and high-traffic corner of Louisiana Ave and Magazine Street, 3341 Magazine Street offers investors an incredibly well-positioned trophy asset. The entire ground floor is occupied by Poke Loa, who is on a long-term NNN lease. Their space features multiple seating areas, large walk-ins, several food prep areas, and a retail/serving counter, in addition to large storefront windows and wrap-around historic awning. Two recently renovated 1 bedroom apartments are on the 2nd floor which stay fully occupied and feature in-unit laundry, exterior balcony space, spacious kitchens, and original historic detailing. The property is in excellent condition with no deferred maintenance and offers investors a chance to own an iconic building in an incredible location.

The property sits in one of the highest-trafficked stretches of Magazine Street. Frequented by locals and tourists alike, the property is close to local and national restaurants, bars, and retailers all along "restaurant row."

See additional information here.
---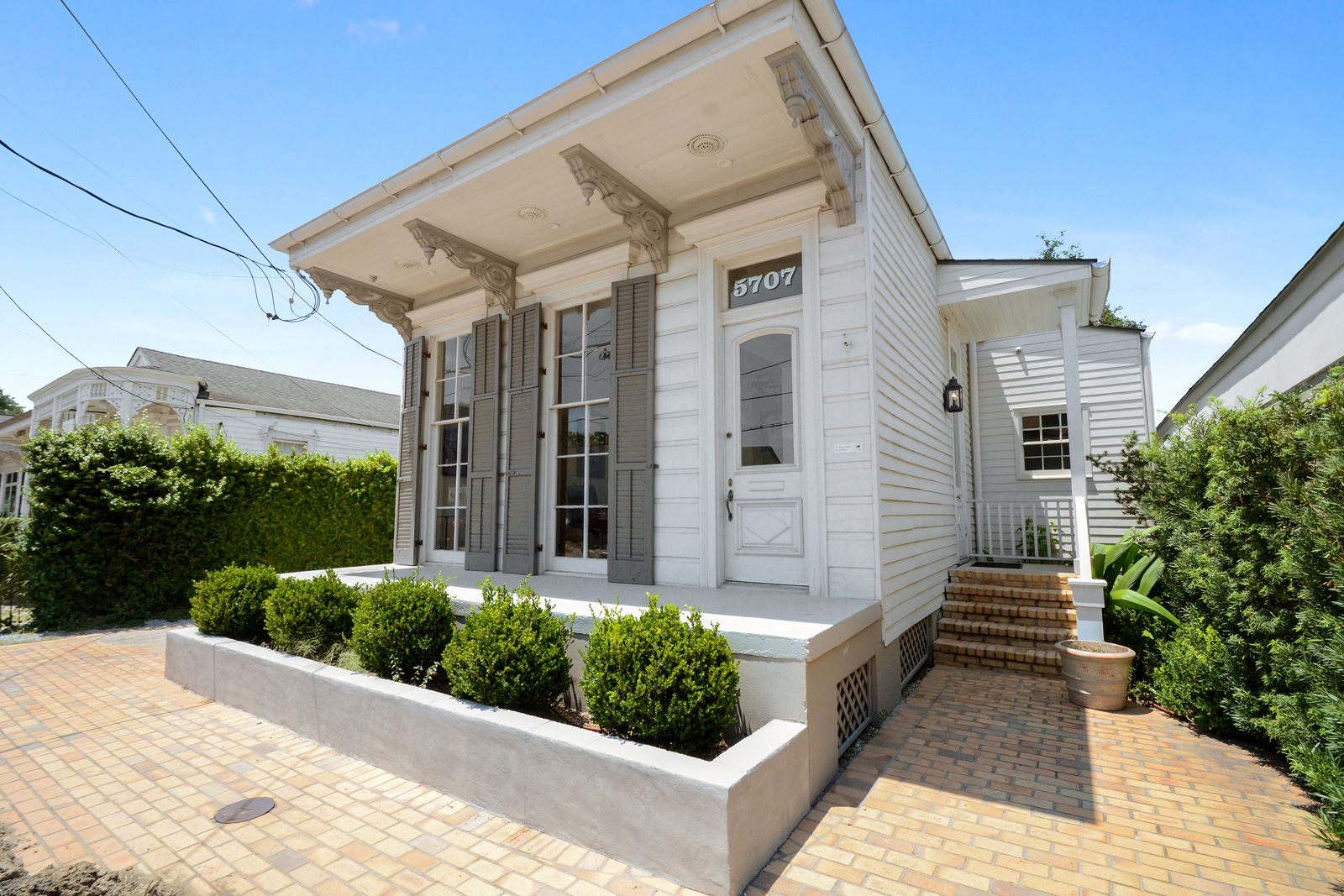 Incredibly positioned and located Magazine Street office or retail space situated on a large lot with off-street parking. 5707 Magazine Street was most recently utilized as a boutique office space and is now available for sale and for lease. The property features over 1,700 SF of open office space with high ceilings, original wood floors and historic details, large windows, and immaculate landscaping. The space was thoughtfully renovated within the last several years with no expense spared and is currently in outstanding condition.

The property is surrounded by the city's strongest demographics and is within steps to Whole Foods Market, Kendra Scott, Saba, Walgreens, Pinkberry, Blue Mercury, Home Bank, and a number of other retailers and restaurants.

See additional information here.
---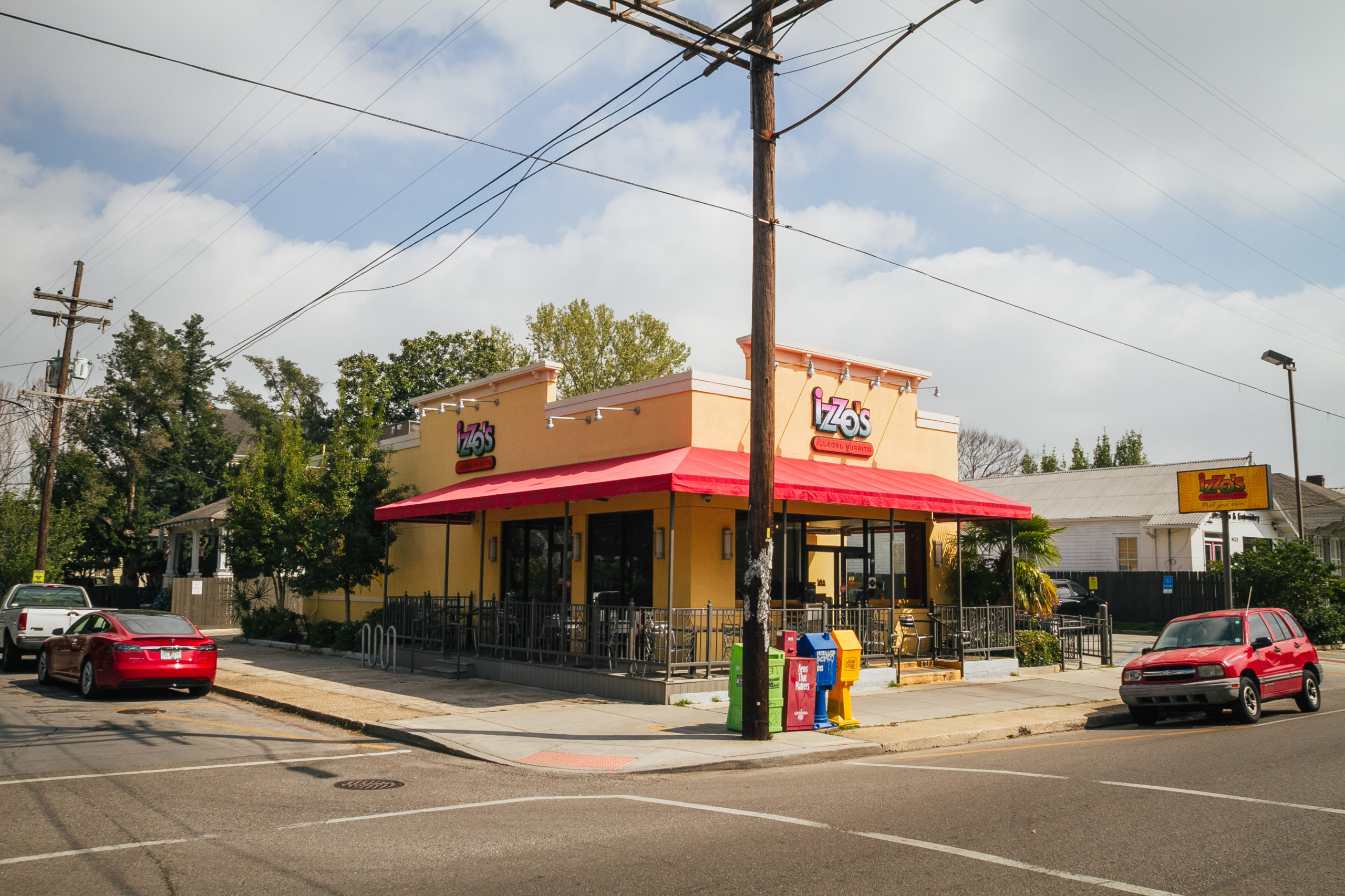 Located at the corner of Magazine and Marengo Streets, 4041 Magazine Street offers a 2nd generation restaurant location available for lease. Currently, the property is occupied by Izzo's Illegal Burrito. The corner location includes a full kitchen buildout including a hood, walk-in, grease trap, and ample dining area. Additionally, the space has off-street parking for 8 vehicles, large covered outdoor seating, large pylon signage, and great frontage and street presence. The zoning allows for many uses including restaurant, retail, banking, clinic, etc., although the property's current configuration is ideal for a QSR or fast-casual restaurant. This is one of the only properties on Magazine Street that already has a conditional use for fast food.

This stretch of Magazine Street is centrally located, and easily accessible for Uptown and Garden District Residents alike. Due to its location on Magazine Street and its unique mix of co-tenancy, this specific area of Magazine Street also attracts many tourists.

See additional information here.
---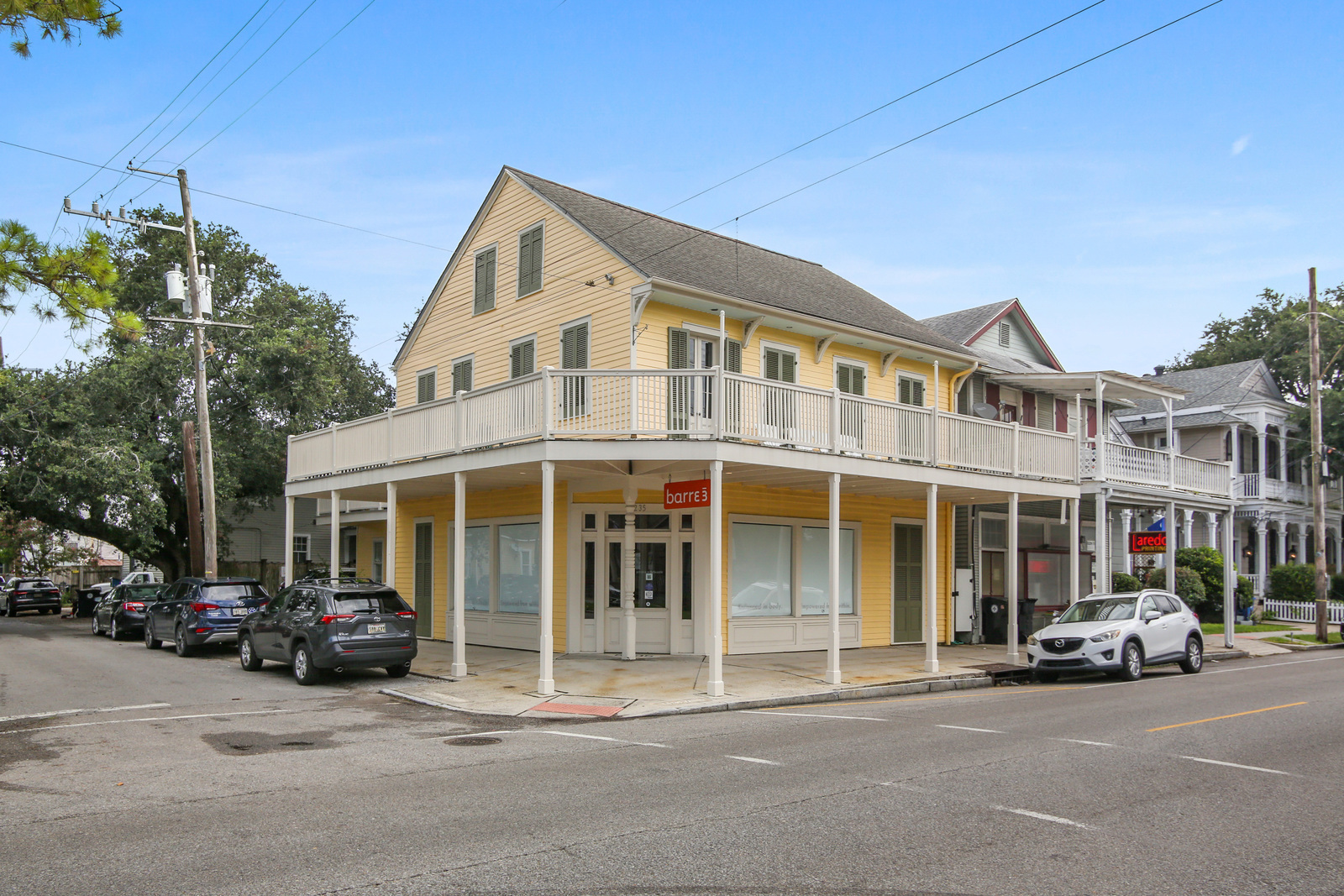 Positioned on the corner of Bellecastle and Magazine Streets, 5235 Magazine Street offers a mixed-use investment property for sale. The ground floor studio/retail space is leased on a long-term basis to fitness studio barre 3. Their ~2,000 SF space features a large open studio with storefront glass and classic corner entrance, sound insulated ceiling construction, retail space, and plenty of storage. One 1 bedroom and one 2 bedroom apartment occupy the upstairs of the property and are both recently updated and well finished. The property includes 2 reserved parking spaces for the residential tenants and plenty of street parking for the retail space. Current rents at the property are below market allowing upside for future owners.

The property is in close proximity to Henry's Uptown Bar, Tito's Ceviche, Audubon Park, Guy's Poboys, PJ's Coffee, and a number of other easily walkable local and national establishments.

See additional information here.
---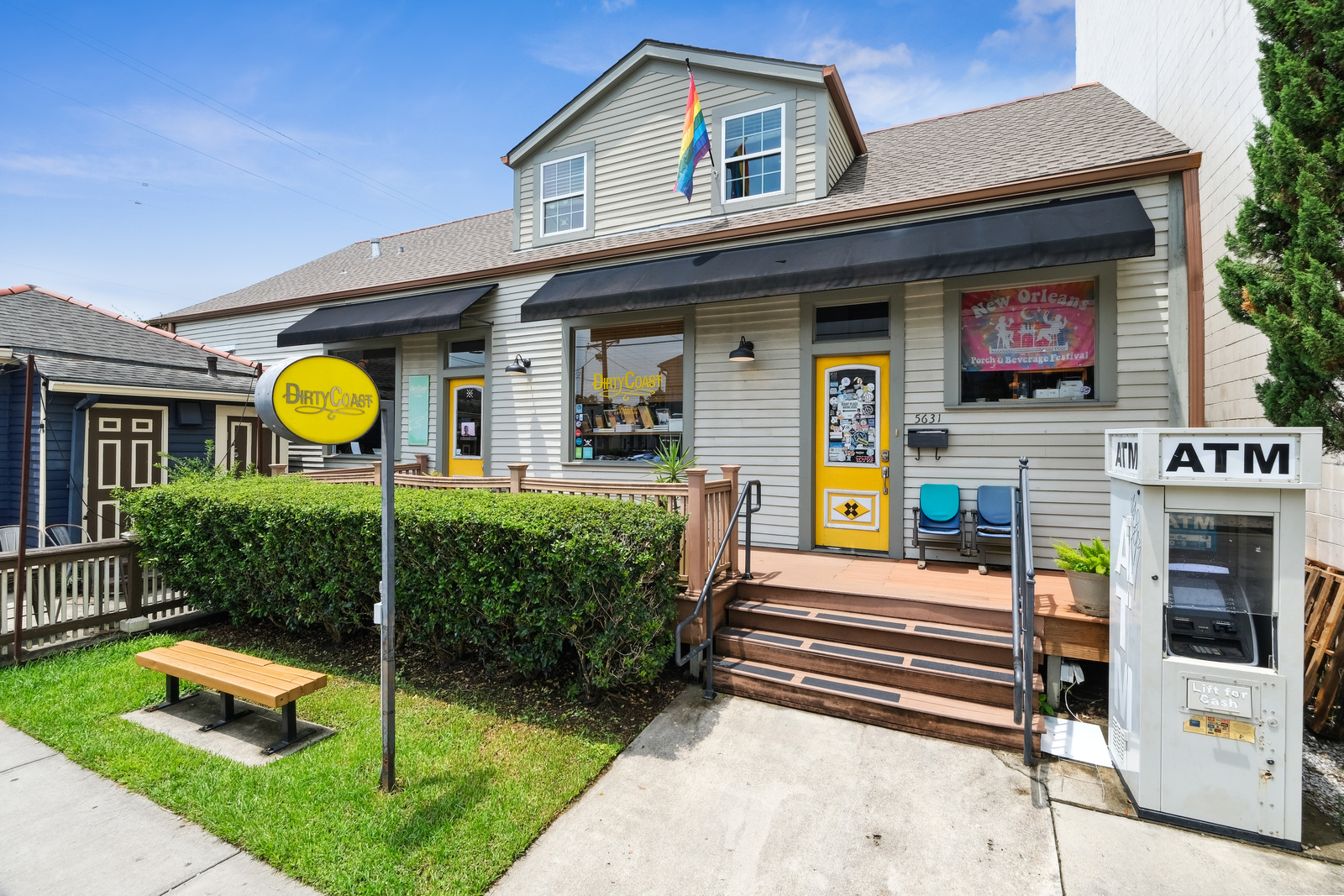 5631 Magazine Street offers an ideal location for small retail or office user to expand their business. The property is located directly across from Whole Foods Market and has an excellent street presence on Magazine Street. The downstairs retail space is well positioned for walk-in traffic. Currently, the upstairs is used as a store room for the business but could be utilized as additional retail or office space.

The property is surrounded by the city's strongest demographics and is within steps to Whole Foods Market, Kendra Scott, Saba, Walgreens, Pinkberry, Blue Mercury, Home Bank, and a number of other retailers and restaurants.

See additional information here.
---
---
What We're Eating & Drinking
WE'RE EATING

Nomiya: Vegan Ramen

WE'RE DRINKING

Costera: Gin and Tonic

Rich umami flavors hallmark this modern spin on a classic dish. This dish might look complex, but don't let those gorgeous colors fool you. This vegan ramen is easy to recreate for any occasion.

Here's how!

This refreshing Spanish-style G&T is a Costera classic. Made with Cardamon infused Hendricks and house-made tonic, this cocktail is the perfect solution to combat the New Orleans summer heat.

Check out the recipe here and enjoy your own.
---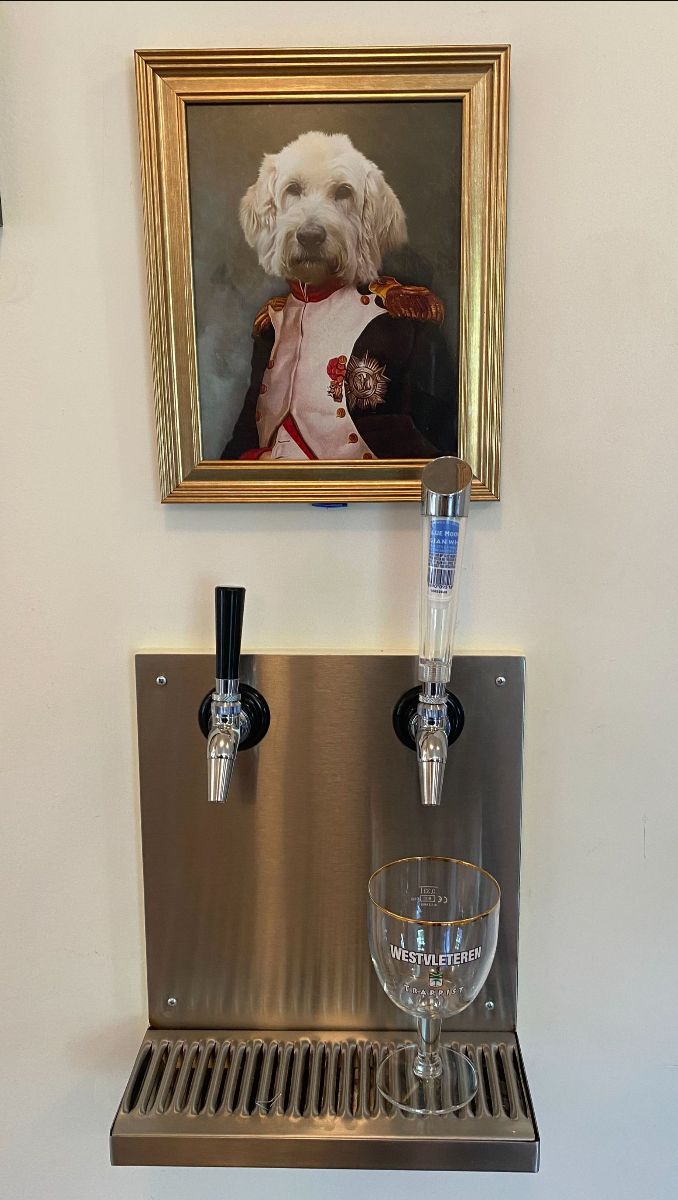 We were fed up with the constant beer runs to Martin's through the burning ring of fire, so we decided to take matters into our own hands. Bring the boys of summer by the office for some Jucifer or local cold brew on tap!

In case you were not feeling hot enough out there already, listen along with us on our playlist.
---


If our newsletter becomes old, generic or lame, it would be an utter shame. Speak up, help us out, that's what we're all about.