Tchoupitoulas Mixed Use
4109 Tchoupitoulas Street, New Orleans, Orleans 70115
Description
4109 Tchoupitoulas is a classic center hallway cottage in uptown New Orleans. With over 7,000 SF of land, this building is ripe for a restaurant or boutique office. Tchoupitoulas is a burgeoning commercial corridor with many breweries, bars, restaurants, and multi-family developments popping up in recent years. Nearby businesses include Rouses, Tipitinas, Port Orleans, NOLA brewery, Winn Dixie, Whitney Bank, Orange Theory Fitness, Regions Bank, and Petco.
Zoning allows most commercial uses including general retail, restaurant, health club, office, brewery, short term rental, multi-family, catering kitchen, medical/dental, and manufacturing (artisan).
There are approximately 3,900 SF of improvements on the site which is built out as single family house. There is a full kitchen, 3 bedrooms, 3 full bathrooms, original hard wood floors, and great ceiling height.

Zoning
HU-MU

3
Bedrooms

3
Bathrooms

Property Size
3,900 SqFt

Property Type
Bar
Address
Address: 4109 Tchoupitoulas Street
City: New Orleans
Parish: Orleans
Zip Code: 70115
Neighborhood: Tchoupitoulas
Floor Plans
First Floor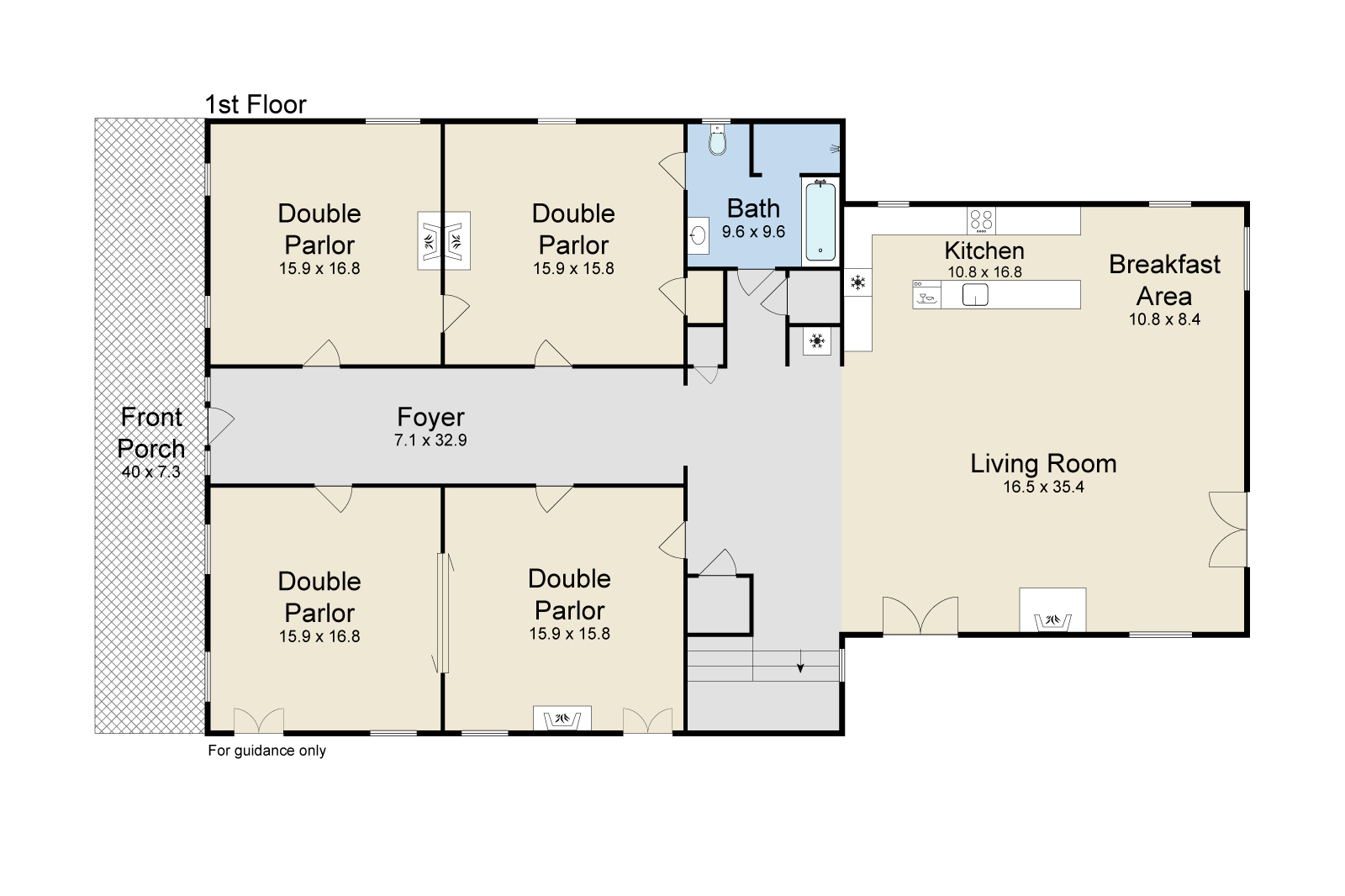 Second Floor